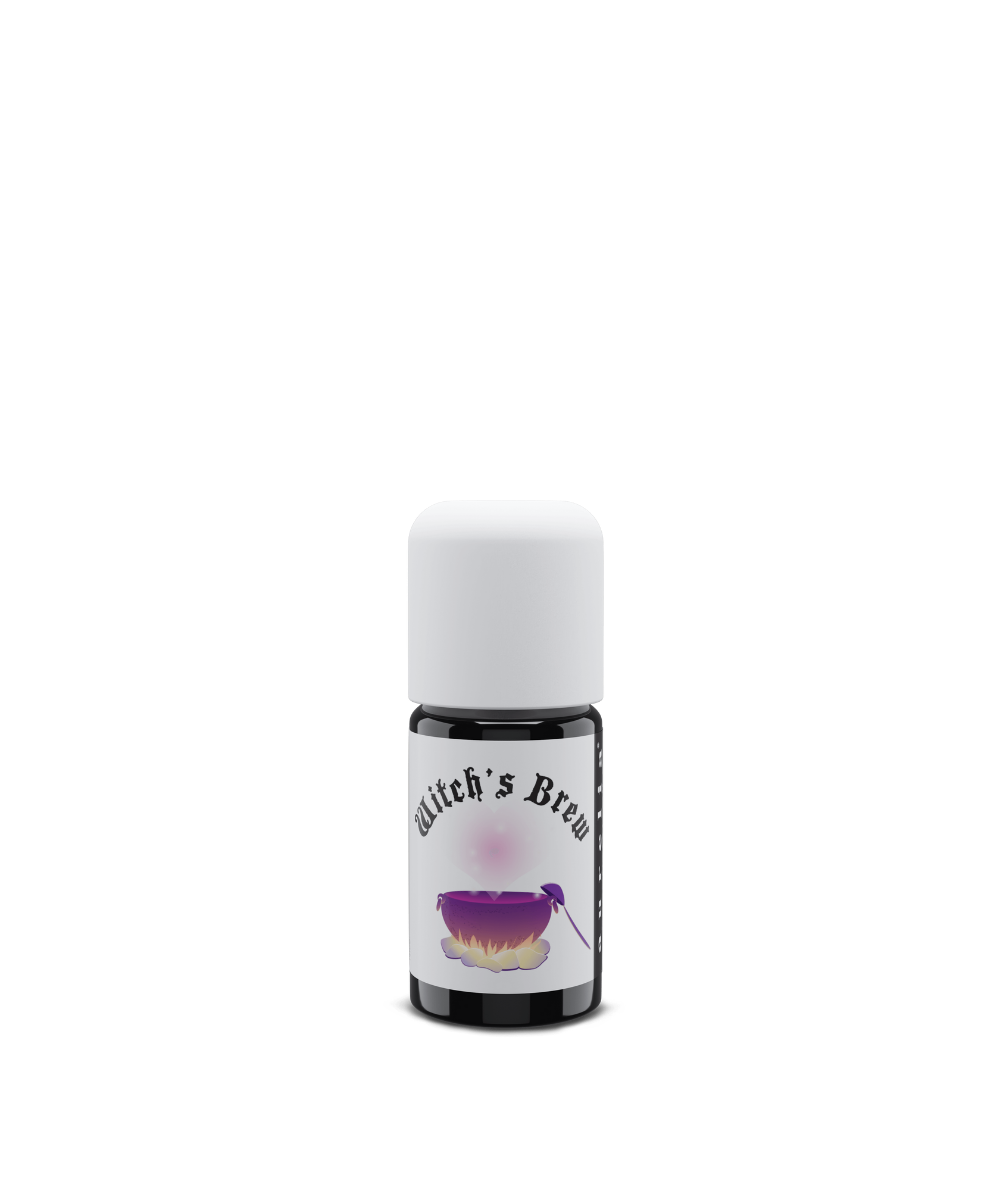 Witch's Brew Essential Oil Blend
Sale price
$9.99 USD
Regular price
(/)
Aurelia Essential Oils Presents: Witch's Brew

Concoct a world of enchantment with 'Witch's Brew' by Aurelia Essential Oils, your quintessential companion for all mystical endeavors.

🎃 Limited Edition Magic – Just in Time for Halloween! 🎃

Witch's Brew is our magical mischievous mixture, a serendipitous concoction magically birthed from the last few droplets of our meticulously blended essential oils, uniting into a uniquely splendid, once-in-a-blue-moon potion. Crafted for those with a nose for adventure and a penchant for the mystical, this brew will weave a web of otherworldly allure around you.

A Magical Deal Just for You
Cast away $9.99, or simply wave your wand (and spend $100) and receive a gift of this ethereal Witch's Brew. Don't forget to whisper "HexAndBless" at checkout to unleash your free bottle.

A Testimonial from the Ethereal Realm
"Ever since utilizing the Witch's Brew, enchanting occurrences have cloaked my daily life. This blend is undeniably magical – navigating me through awe-inspiring situations and delightful encounters with beings of various realms. Astounding, truly!" - H.K.

Sharing the Secrets of a White Witch
Aurelia, born a "hexe" (witch) according to lore and maternal insights, has brewed over 100 potions for worldwide witches and wizards to bask in the glow of white magic. Her Witch's Brew – usually a top-secret concoction used only by our mystical employees – is an amalgamation of various sweet and potent elements, still harnessing the power of 100% essential oils.

In 2023, we decided the world needed a dash more magic. Thus, our spellbinding Witch's Brew is available in limited quantities for this Halloween season. Within its potent scent profile, expect to be whisked away into a realm of possibility alteration, reality shifting, and amplified attunement to magical energies, all while being enveloped in a protective aura – especially crucial when the veil between worlds is at its thinnest during Halloween.

How the Magic Happens
As our essential oil blends are crafted, not all liquids willingly depart from their vial – much like the last droplets of olive oil stubbornly clinging to their bottle. The remnant milliliters are synthesized into what becomes the enigmatic "witch's brew," an unintentional yet perfect potion for Halloween.

Ingredients
A witchy blend of multiple mixtures and single notes, retaining an air of mystery and universal allure.

A Spell in Every Drop
A potion for protection and enhancing white magic, Witch's Brew is here to remind you that our world is, inherently and beautifully, magical and that we wield a potent influence over our reality.

How to Use
Pour a few drops of this blend into an oil lamp/diffuser to fill your room with the aroma.

Use as a protective barrier on 

Halloween

 when the ghouls and goblins come out with their tricks!

Diffuse where you hand out to trick-or-treaters and those who need extra magic!
Use it the way you use your perfume, a couple of drops on the pulse points for example. This is a magical perfume.
Knead 2 drops in your hair.
Pour 2 drops on a tissue and toss it inside your purse, briefcase, or backpack so every time you open the bag, you will experience an aromatic surprise.
Available only while the cauldron bubbles and supplies last.

Let Witch's Brew wrap you in a cocoon of white magic, shield you from unseen forces, and amplify your own mystical powers – this Halloween, allow the essence of Aurelia's magic to guide your path. 🔮🎃🧙‍♀️🎃
Witch's Brew Essential Oil Blend
Sale price
$9.99 USD
Regular price
Choose options