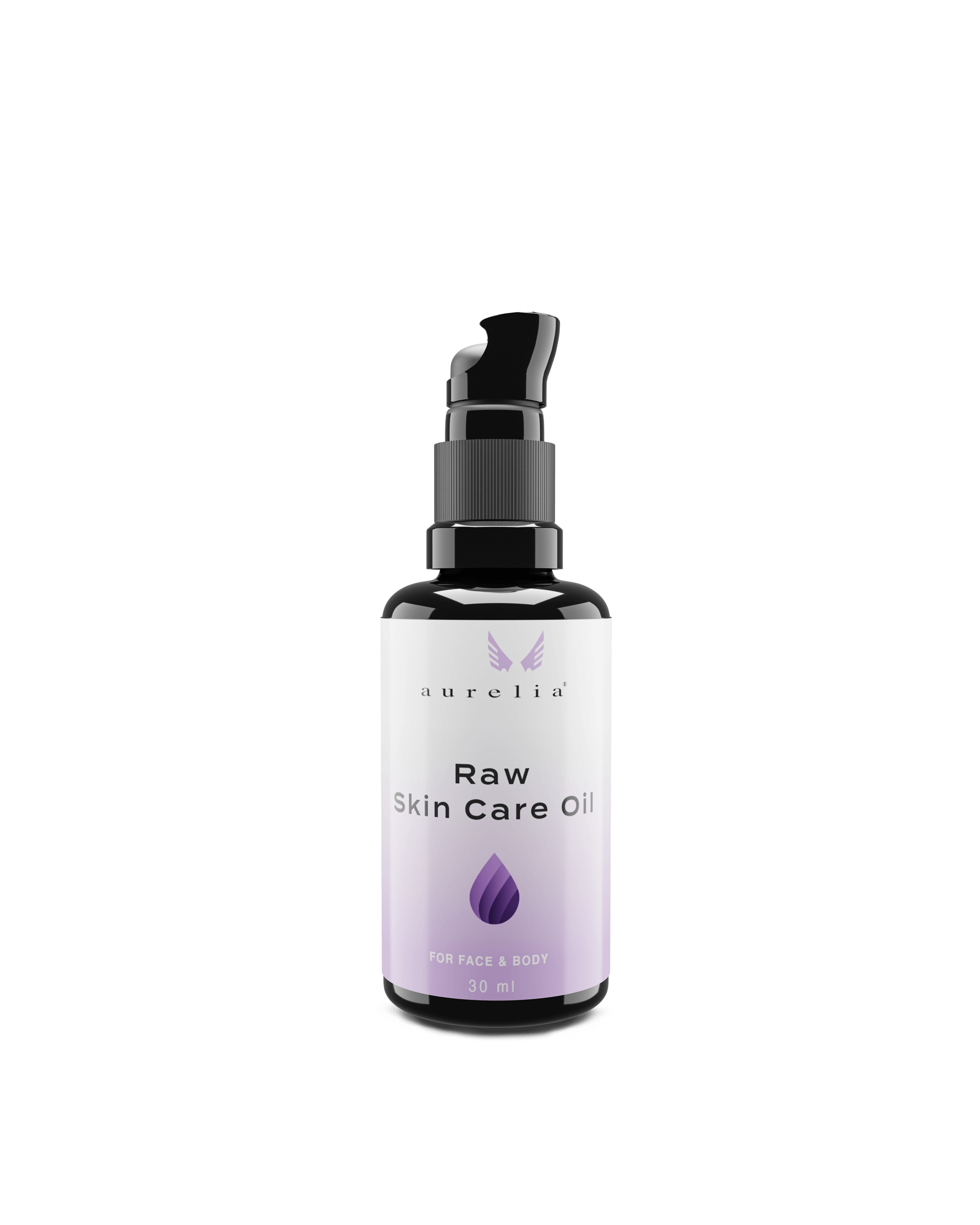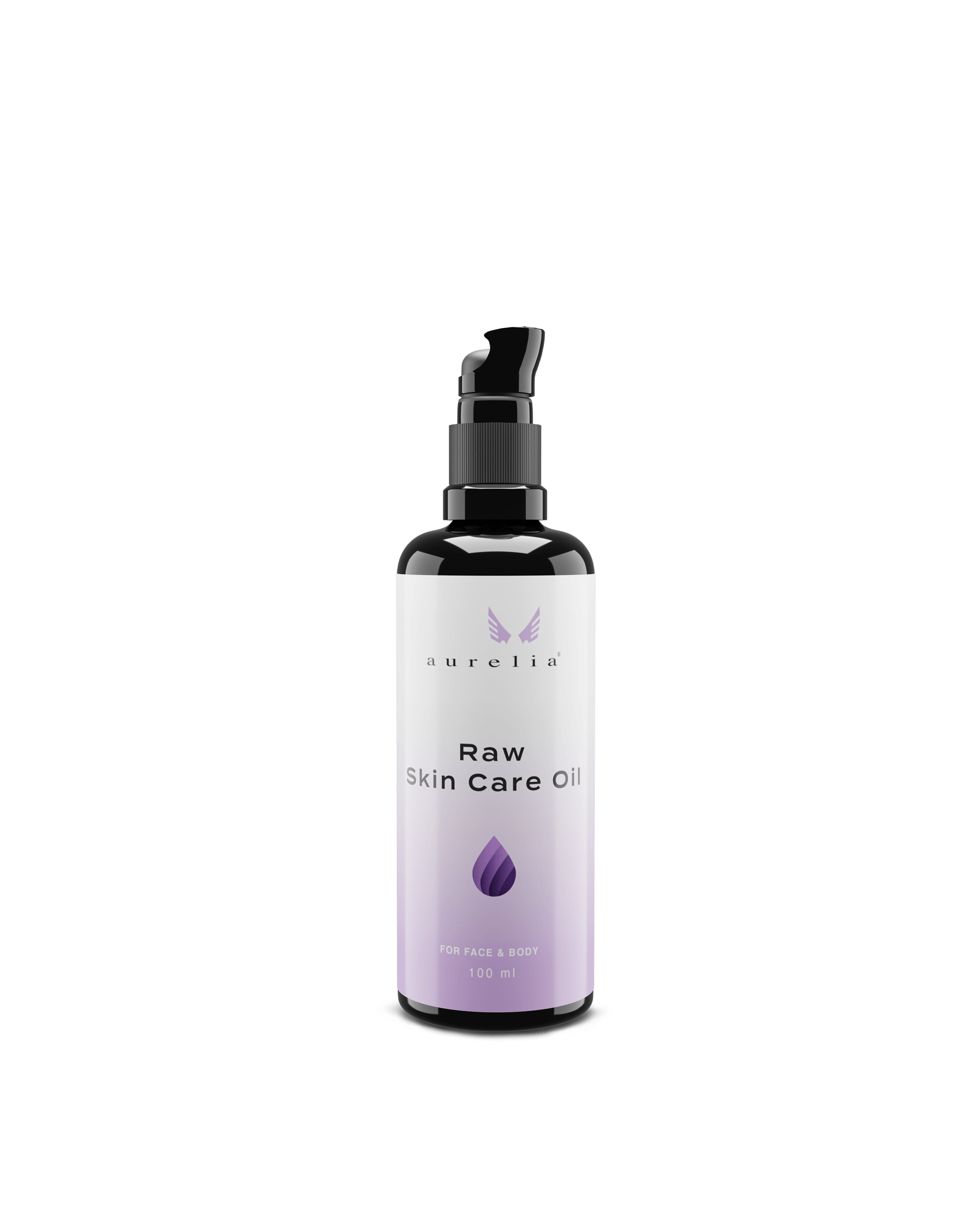 Raw Skin Care Oil
Sale price
$68.50 USD
Regular price
(/)
YOUR BODY DOESN'T CARE ABOUT YOUR SKIN, RAW SKIN CARE OIL DOES.
Did you know that the body will use available resources to nurture important organs such as the liver, heart and brain, leaving little to no nourishment for the skin? In terms of the body's healing priorities, the skin is last in line, and considering the skin is the largest organ of the body, it really deserves some natural, holistic healing support!
Dry skin, acne, scars and wrinkles are all a consequence of a body that is managing other problems. Use our loving Raw Skin Care Oil to take care of the skin and get rid of signs of neglect so while your body heals from within, Raw Skin Care can heal from without.
An exceptionally luxurious serum that brings incomparable time-defying benefits overnight.

Heals the appearance of wrinkles, dullness, uneven texture and loss of firmness.

May be used before application of cosmetics to protect the skin and boost the appearance of makeup.

Soothes skin irritation and builds a rich antioxidant reserve to help replenish skin's natural protectants. 

Antioxidant properties dramatically lighten age spots and prevent future formation of uneven-toned skin.

Astringent properties have been reported to deal with cases of couperose.

Neutralizes up to 90% of environmentally generated free radicals (UV, air pollution, etc.)

Heals the 'permanent' past damage and prevents future damage of the skin.

Delivers high levels of hydration.

Light-weight, non-comedogenic.
Respond to aging stresses and promote longevity with our all natural Raw Skin Care Oil by aurelia Essential Oils®. It helps to regenerate, protect and maintain a lush, more ageless appearance for stronger, smoother skin - glowing with life.
Raw Skin Care Oil is a 100% pure, therapeutic-grade cosmetic that is directed at dissolving wrinkles, hydrating dry skin and healing sun or chemical damage. It can also heal dull skin from a lifetime of using toxic creams and artificial cosmetics. Its antioxidant properties lighten brown and age spots while its astringent properties deal with conditions like couperose.
When massaged daily on the skin or other body parts, the Raw Skin Care Oil can also dissolve scar tissue on the surface and upper layers of the skin. So you can soften the hardened tissues that contribute to dullness and aging. The effects of this cosmetic also incorporate the therapeutic proponents of our healing essential oils.
For those of you who wear makeup every day, we suggest you try to keep your skin care regime as pure as possible. Raw Skin Care Oil makes that easy for you, and in the long run you will be happy you have used this product.

Anyone who is interested in having lush, beautiful skin through a raw and all-natural approach must have this product.
You have to feel it to believe it! Replace your current moisturizer and nighttime cream and get a bottle of this!
Ingredients: Rose Hip, Lavender, Myrrh, Neroli, Geranium and Vitamin E.
The essential oils used for this synergy come from the best growing areas on earth.

This blend contains sustainably grown ingredients.

Every product is made from carefully selected ingredients from our network of farmers.

Our raw materials are made at the source and we blend each formula by hand.
Applications

Apply every night on clean skin (can replace your moisturizer).
Use several drops.
Smooth in gently all over face and neck.
Use every day.
Don't miss a night!
Daytime
Apply on a freshly washed face or after a warm shower. There are many benefits to having this smooth base before application of makeup, as it is a 100% chemical-free shield. This will calm, balance and harmonize your skin - boosting the effects of your make-up and protecting from free radicals.
Men can also use this after shaving for a soothing and anti-aging effect.
Nighttime
As a superior night product it delivers an astonishing surge of moisture. Come morning, the skin looks lush, alive and feels remarkably soft.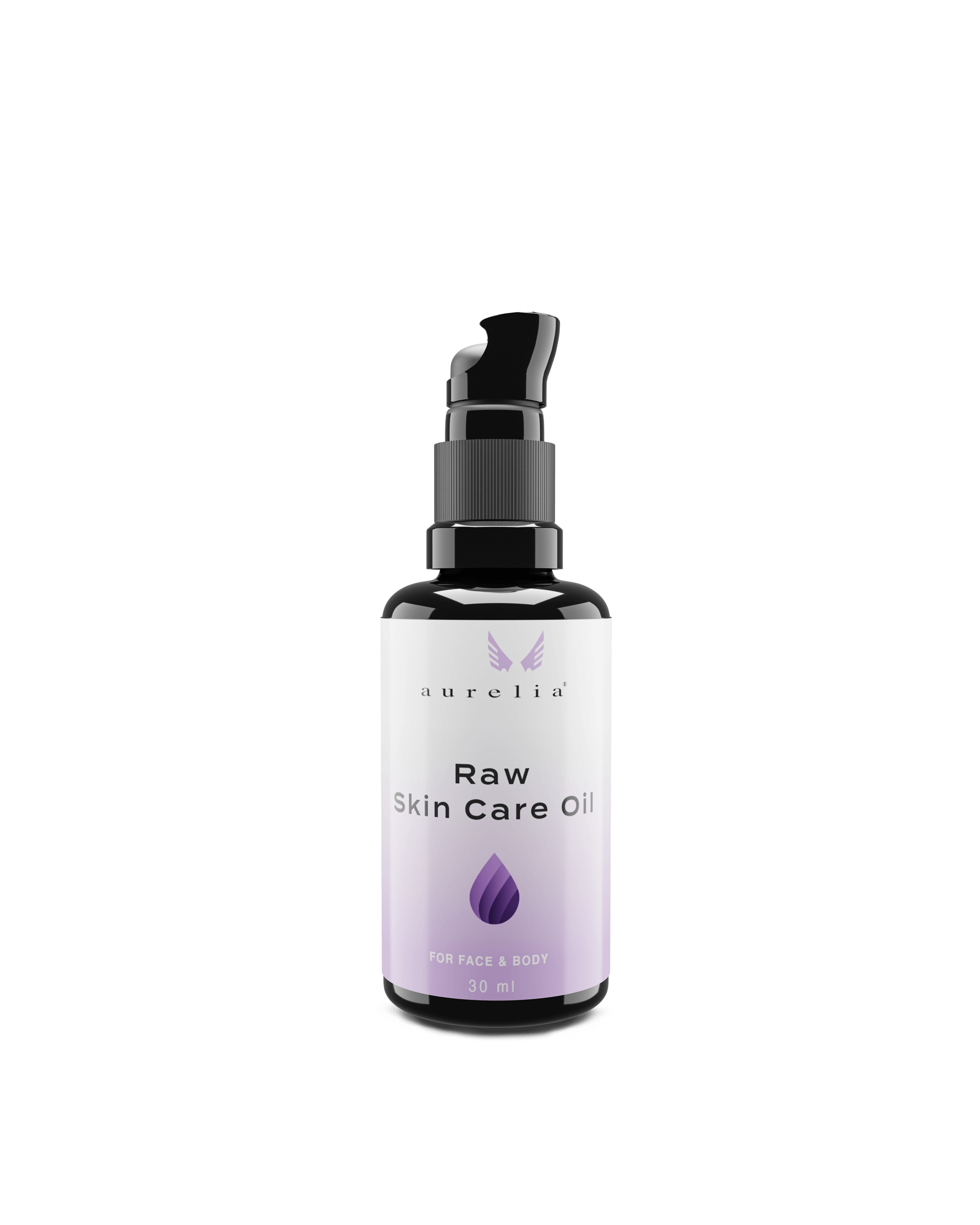 Raw Skin Care Oil
Sale price
$68.50 USD
Regular price
Choose options