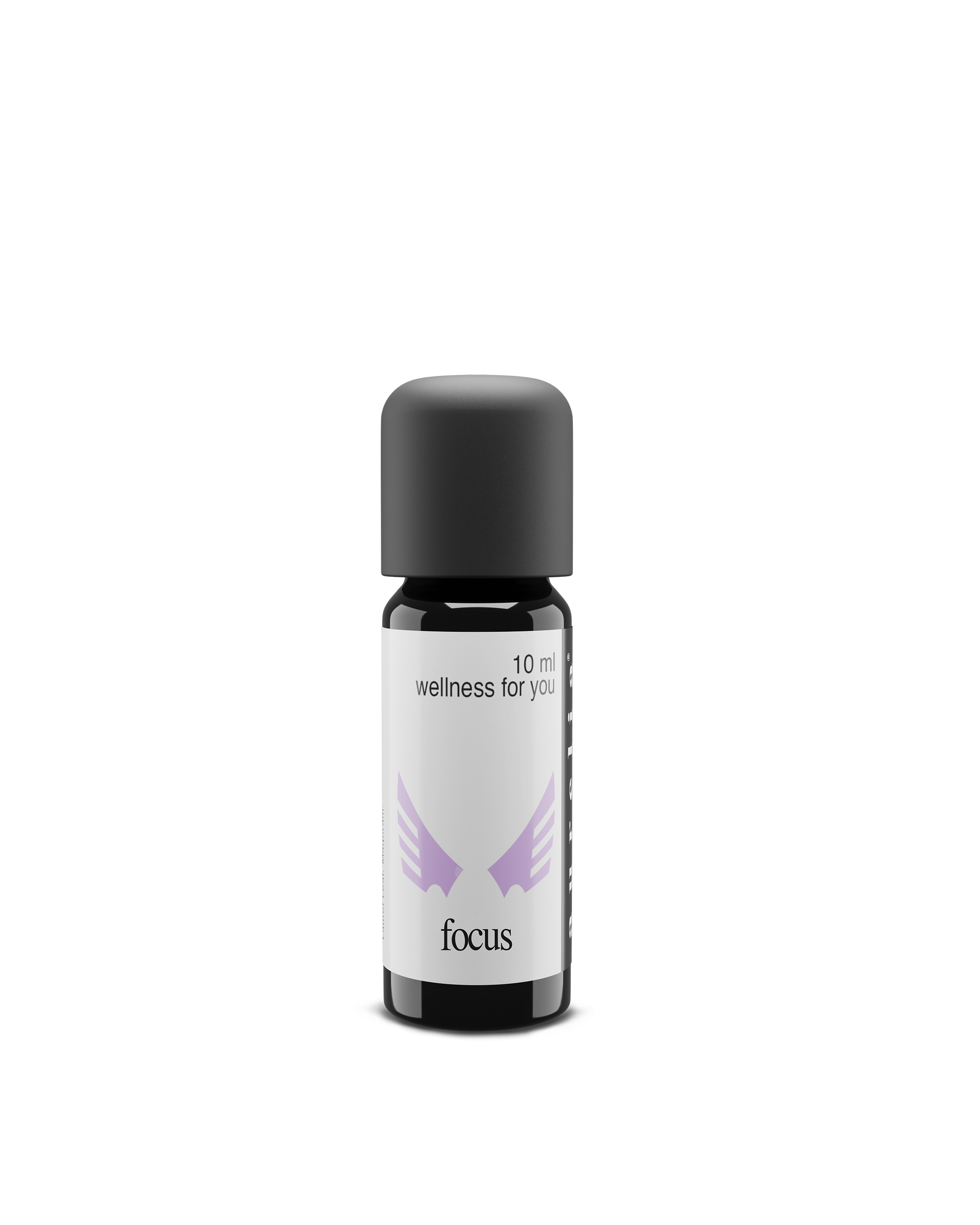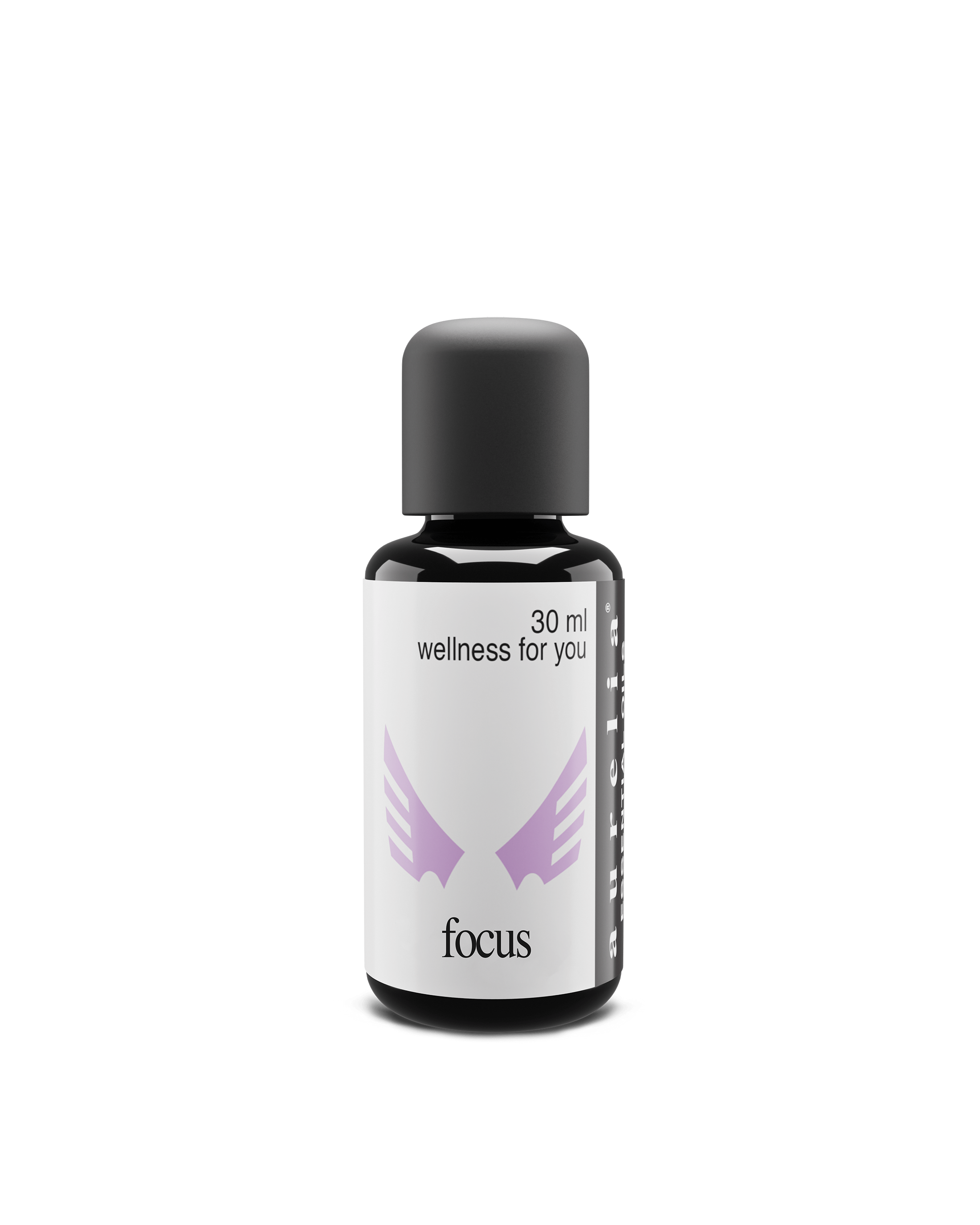 Focus Essential Oil Blend
Sale price
$43.30 USD
Regular price
(/)
For intense concentration. Helps to develop mindfulness and increase focus.
Focus for concentration and endurance!
focus from aurelia essential oils ensures hair-sharp concentration, increased mindfulness, greater stamina and less distraction. It provides improved focus and extends the concentration ranges. It strengthens endurance and helps that you can stay with one thing for longer without distraction.
This essential oil mixture can also be used very well for children with difficulty concentrating and overactivity in combination with kid's delight from aurelia. For more detailed information, please message us.
focus is an excellent support for work, school and study. It promotes concentrated learning, homework and work.
focus supports you in ensuring that you are not distracted by your plans and goals.
Also take a look at vision.

Contents: 100% natural undiluted therapeutic essential oils of the highest quality of cedarwood, bay leaf, hyssop, rose.
Tip: Rub 1 drop diluted with a little carrier oil in the area of the forehead.
For external use only.
The essential oils used for this synergy come from the best growing areas on our planet.
Filled in an ultraviolet glass bottle, which optimally protects the bottle contents from light and radiation and keeps the bottle contents permanently at a very high vibration level.
HDPE droppers for economical dosing with a child-resistant closure.
For purity reasons, do not touch the dropper when dripping out.
Store at normal room temperature and not in the sun or above heating and out of the reach of children.
Without synthetic ingredients.
Due to the high purity, there is a very high compatibility.
Mixed and bottled by hand with a lot of love in Germany.
Side effects: This product can ensure that there is basically greater well-being at all levels.
Ingredients: Cedarwood, Laurel Leaf, Hyssop, Rose Absolute.
Helps to develop mindfulness.
Helps with short attention span and attention-deficit/hyperactivity disorders.
Decreases distractibility and restlessness.
Allows ability to concentrate by redirecting scattered energy.
Increases capacity to zone-in on a specific thing.
Essential recovery aid from drug use.
Helps with the addiction to a perceived ability to multitask.
Helps focus spiritual and ritual practice.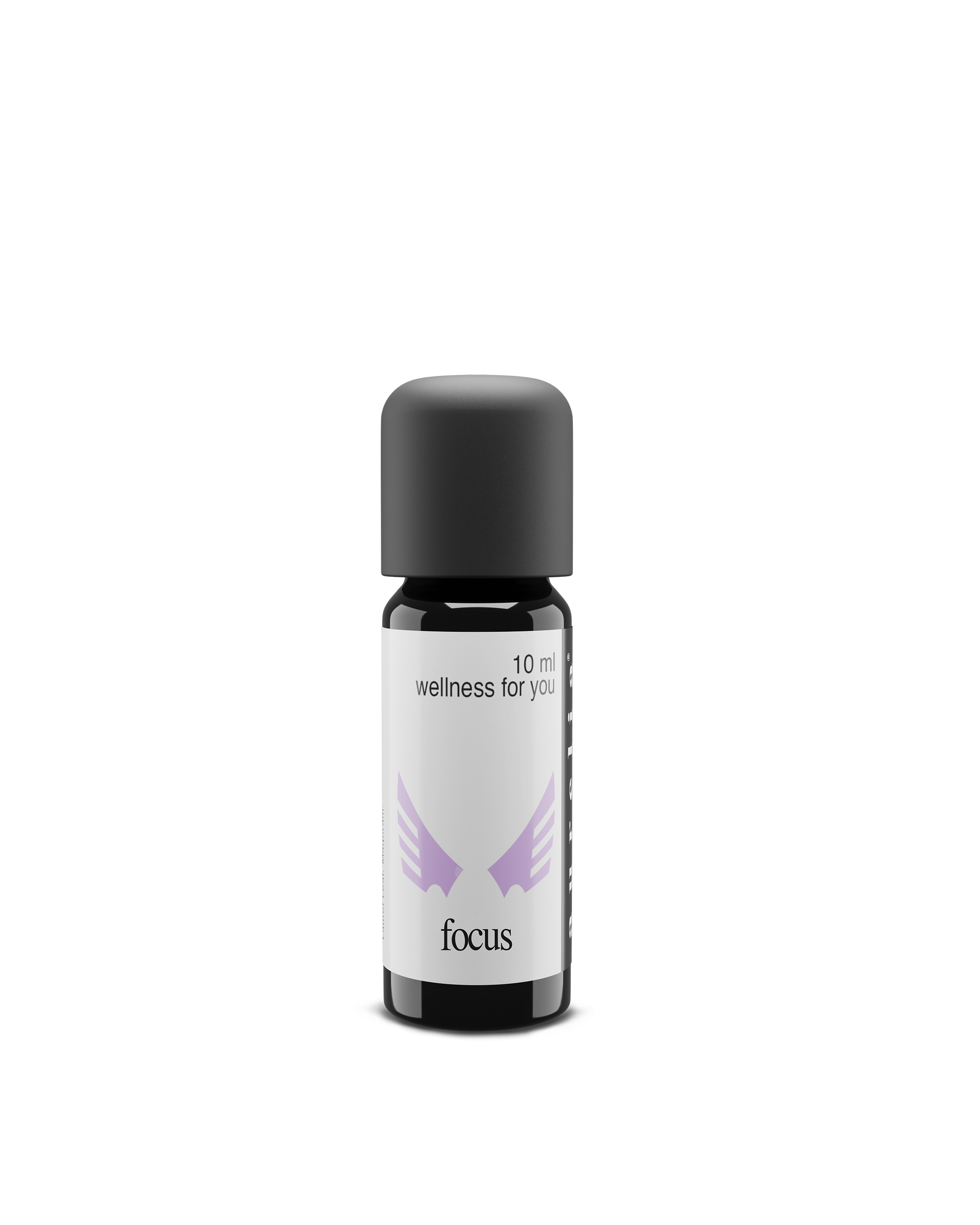 Focus Essential Oil Blend
Sale price
$43.30 USD
Regular price
Choose options