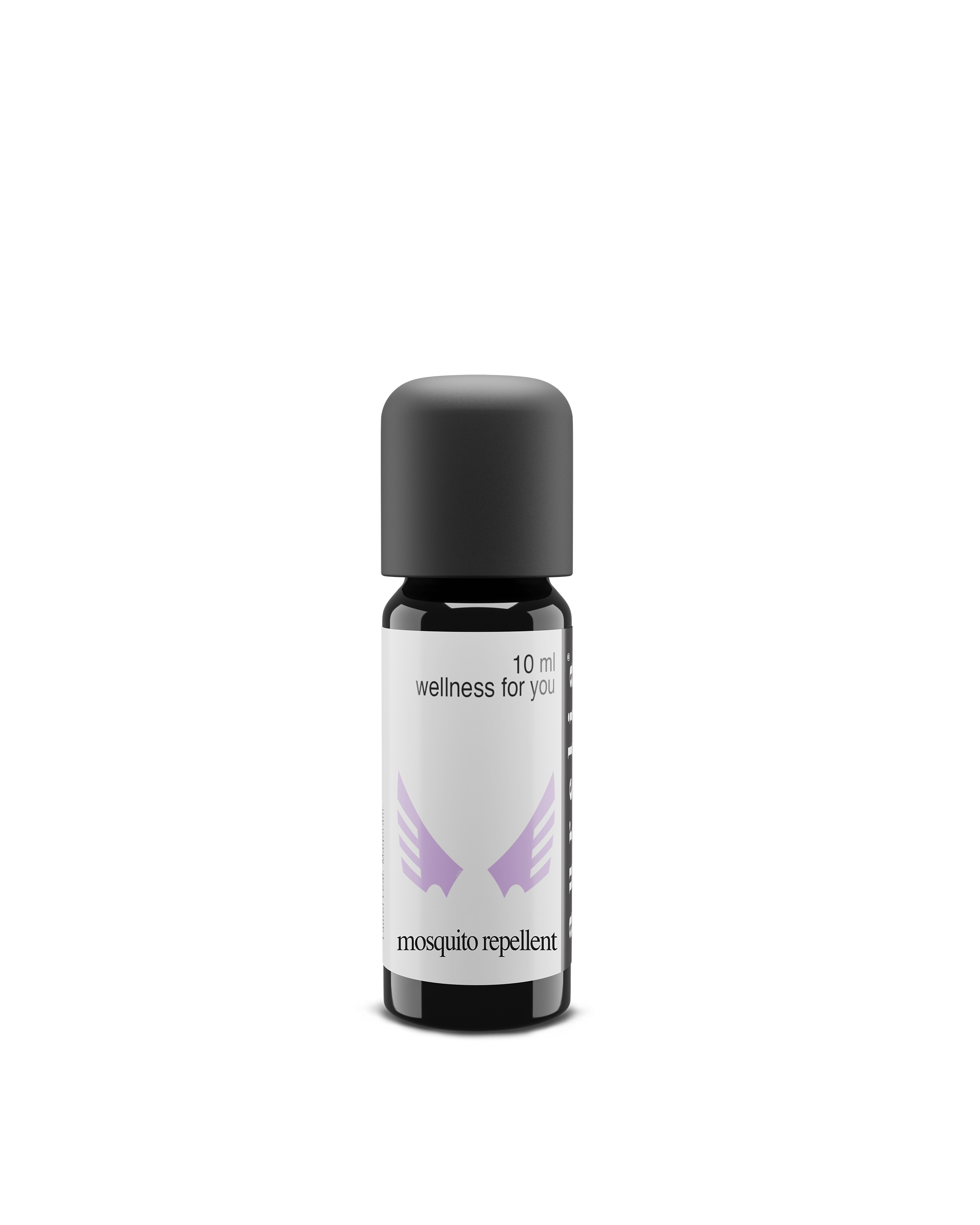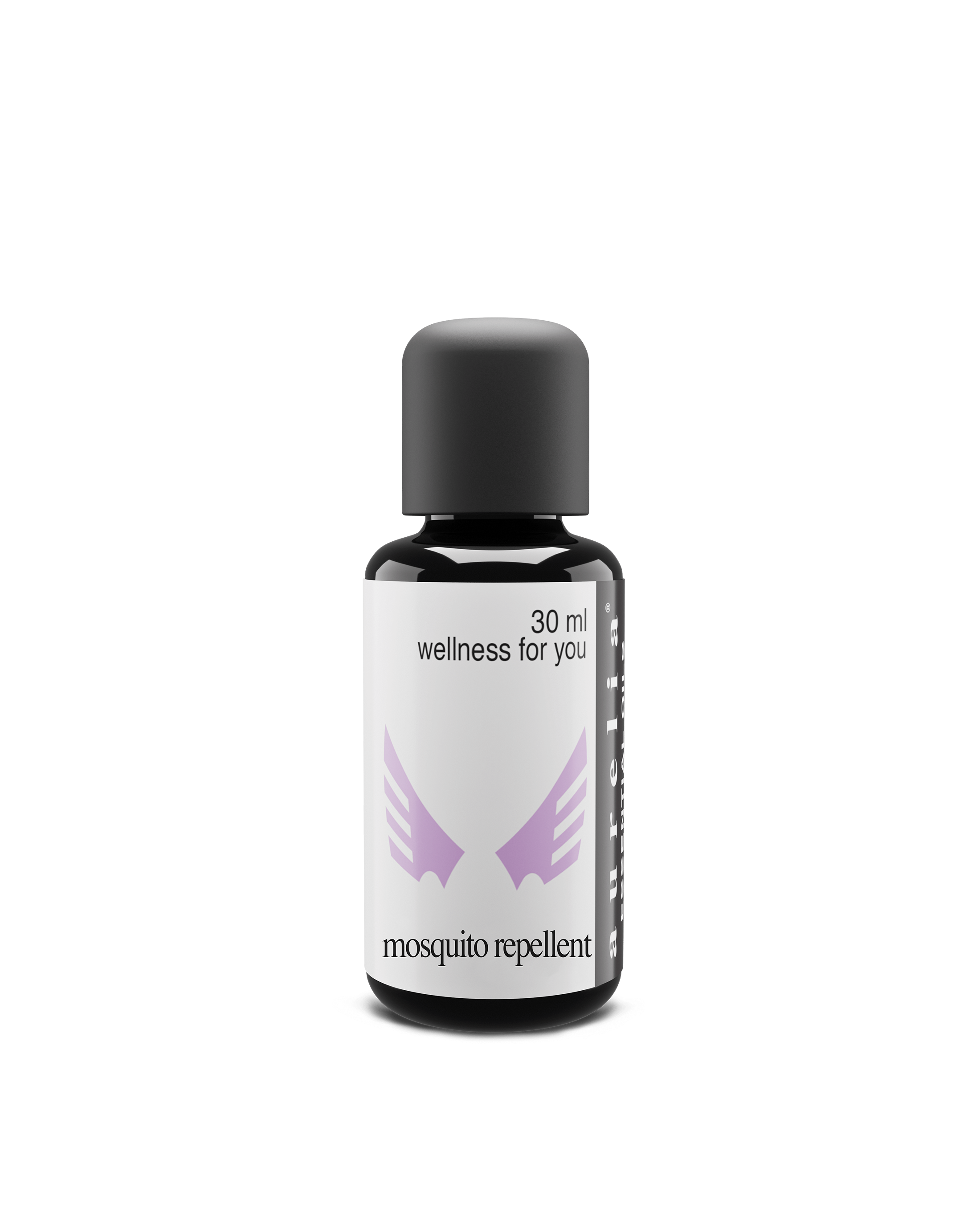 Mosquito Repellent Essential Oil Blend
Sale price

€46,95 EUR
Regular price
(/)
This blend smells so good, that the only thing it repels is blood-sucking mosquitos!
Ingredients: Lavender, Thyme, Lemongrass, Peppermint.
Add mosquito repellent to your spray bottle to ward off mosquitos!
This essential oil blend may also be applied directly onto the skin for the same effects.
It also works great to diffuse this blend in an aroma lamp to keep the space clear of mosquitos and the like.
As with all of our oils, this blend is safe, powerful and gets along with any wholesome or pure environment.
How to use:
Pour 3-4 drops into your hand and gently apply the essence onto your arms, legs and back of neck until you feel protected by the aroma.
Make your own spray (our buy our spray version of this blend).
For your aroma lamp, pour 20-30 drops into a bowl of pure water and heat with an unscented candle - place one outside and inside if windows and doors are open without screens.
Tips:
Can be used all over the body.
To be used for night and/or day.
Great for traveling to foreign places where mosquitos plague.
Makes the air smell delicious, like perfume! No synthetic scent here! 
A must-have tool for the outdoor-oriented, such as hikers and evening picnic parties.
Arik says: Less is more.
Use once for great effects. Use twice in the case of an emergency or mosquito swarm.
Cover your food and drinks before you spray this at a table.
Try putting this into an aroma lamp and place it where you will be hanging out (even outside).
Highest Quality
Repels mosquitos (and biting flies).
Non-toxic, non-irritating, DEET free, 100% natural repellent.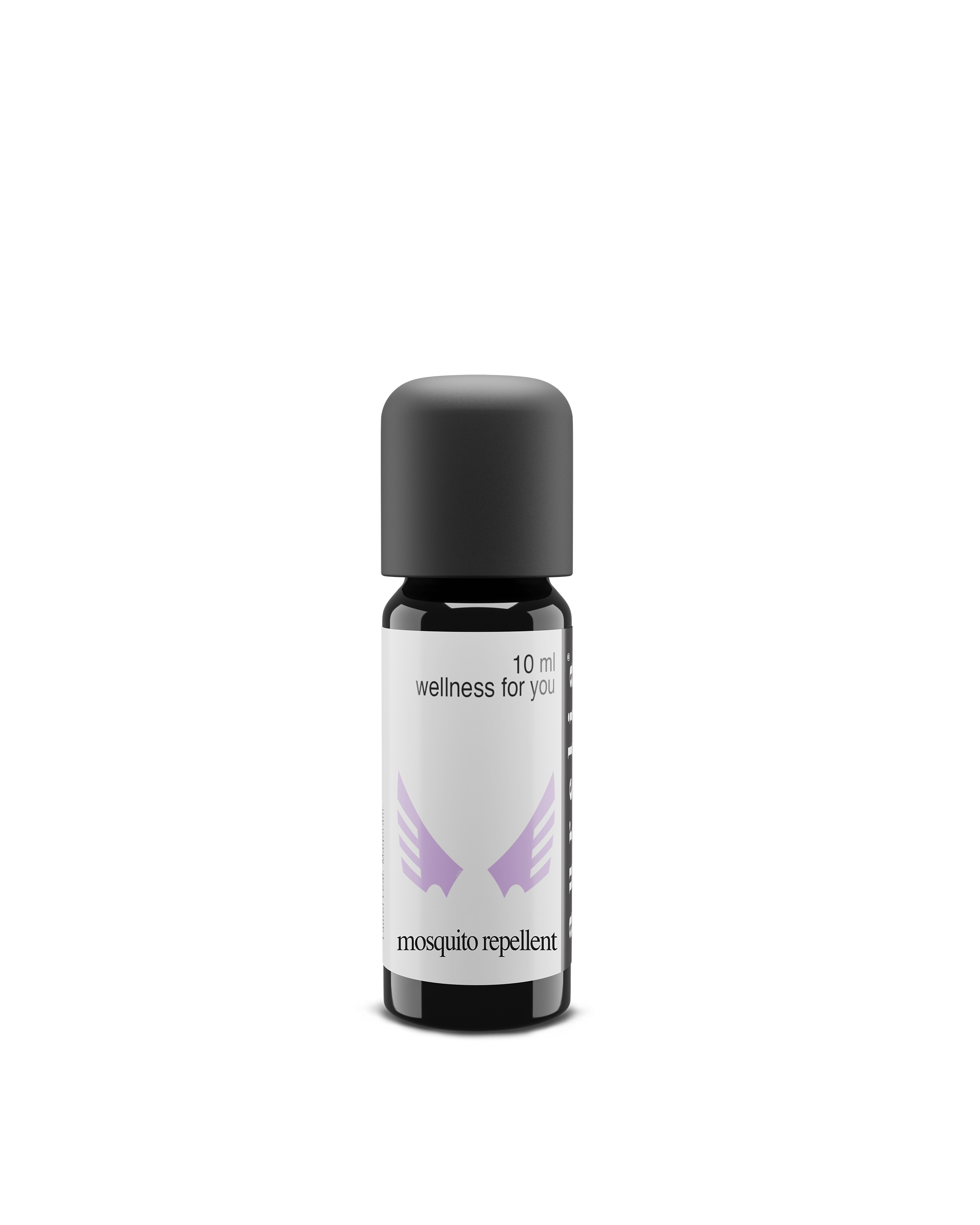 Mosquito Repellent Essential Oil Blend
Sale price

€46,95 EUR
Regular price
Choose options