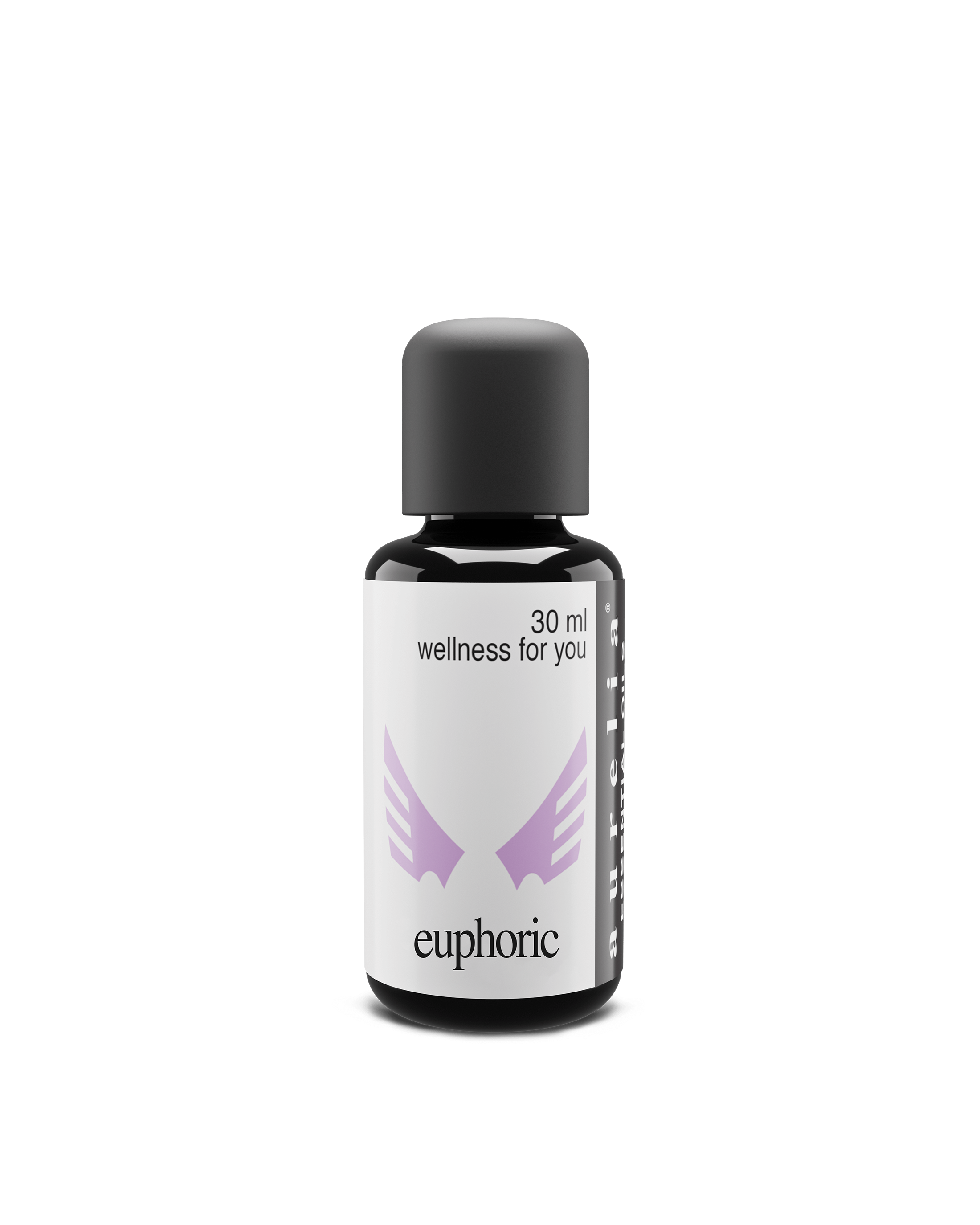 Euphoric Essential Oil Blend
Sale price

€44,95 EUR
Regular price
(/)
Gives a feeling of well-being and confidence. 
Ingredients: Clary Sage, Grapefruit, Ylang Ylang, Jasmine, and Rose Absolut.
Blissful, relaxing. Euphoric provides a wonderful lightness and a great sense of well-being. It promotes satisfaction, bliss and relaxation. The heavenly scent of this essential oil blend makes you grow wings.
Euphoric inspires and gives feelings of enthusiasm and zest for life. Bring new life into your everyday life with this essential oil blend!
This wonderful essential oil blend has perfume quality and is therefore very much like a perfume when used as such. See here which essential oil mixtures from us are particularly suitable as a perfume.

Please also take a look at the aroma spray and bath salt made with this blend. 
PHYSICAL EFFECTS
Health-promoting.
Promotes serotonin production.
Enhances body functions.
Increases wellness.
Perfume quality.
Stimulates adrenals.
Uplifts depression.

EMOTIONAL EFFECTS
Promotes happiness.
Helps one to experience thrills of joy.
Facilitates a deep feeling of unity with others.
Blissful.
Exhilarating.
Elevates negative emotions.
Wards off emotional stress.
MENTAL EFFECTS
Gives a feeling of confidence.
Restores a fresh outlook so everything becomes new.
Amplifies enthusiasm.
Helps one to be happy about their health.
Celebratory.
Relaxing.
Helps pacify the hypochondriac.
KARMIC EFFECTS
Gives a feeling of well-being.
Creates waves of euphoria.
Relieves negative energies from illness.
Allows the energetic system to hum.
Energizing.
Aphrodisiac.
Tunes your energy to 'euphoric' frequencies.
WHAT'S IN IT
The essential oils used for this synergy come from the best growing areas on earth.
This blend contains sustainably grown ingredients.
Every product is made from carefully selected ingredients from our network of farmers.
Our raw materials are made at the source and we blend each formula by hand.
Euphoric Essential Oil Blend
Sale price

€44,95 EUR
Regular price
Choose options