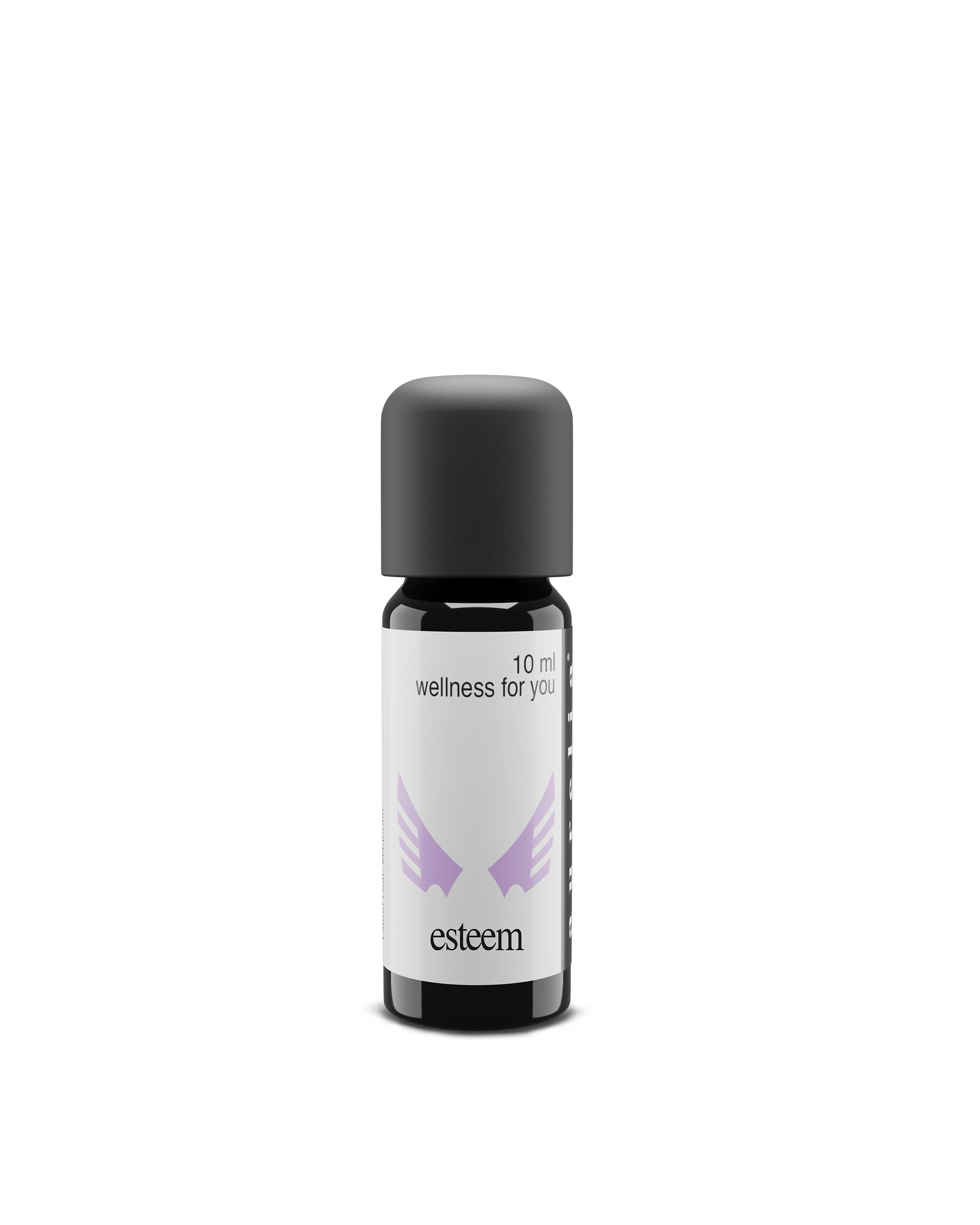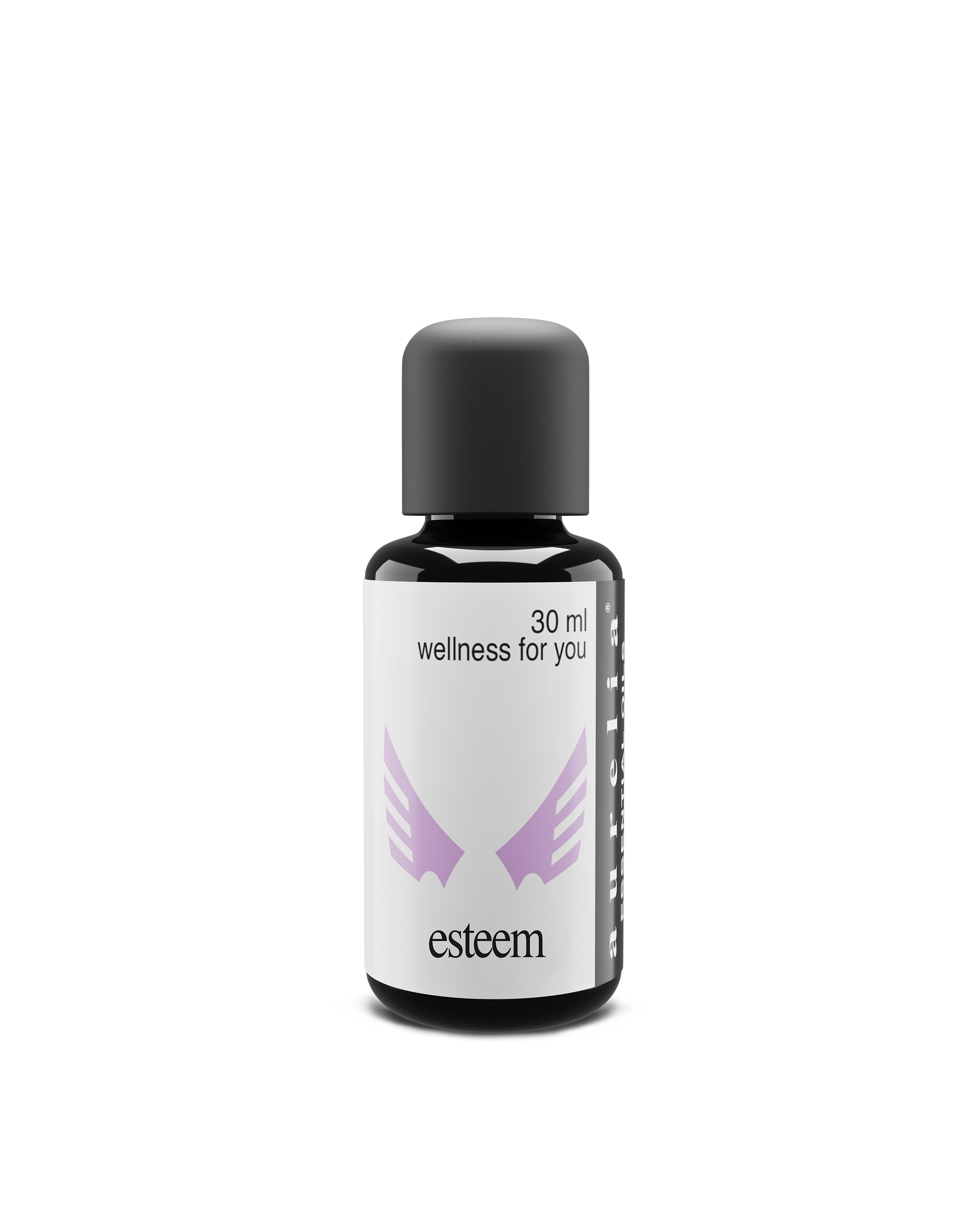 Esteem Essential Oil Blend
Sale price

€44,95 EUR
Regular price
(/)
Love what you do.
Appreciation and self-esteem.

Esteem clearly helps you to recognize your own values, where they come from, and whether they bring happiness or suffering. The essential oil blend activates a deep sense of the appreciation of the self, i.e. the own self and the self that is reflected in others. This oil provides the courage it takes to appreciate yourself or change your values. Esteem changes narcissistic ego worship to humility, i.e. real appreciation. It supports spiritual maturity, the understanding that our life is precious and valuable. This essential oil blend discourages notions of being better and self-inflation.
It also soothes the addiction to attention and caring about what others think.

Esteem helps with inverted and inflated egos so that you can really stand in your light and self-value.

In the case of a lack of self-esteem, which is coupled with the fear of professional failure, the use of esteem in combination with the essential oil blend prosperity has proven to be very effective!

Also, check out center.
INGREDIENTS: Lavender, Lemon, Wintergreen, Bergamot, Geranium, Hyssop, Immortelle, Basil, Chamomile, Cinnamon.
HOW TO USE: aroma lamp, massage or body oil, perfume, salt bath, spray bottle.
Keep out of reach of children • For external use only 
The essential oils used for this synergy come from the best growing areas on our planet.

Filled in an ultraviolet glass bottle, which optimally protects the contents of the bottle from the effects of light and radiation and keeps the contents of the bottle permanently at a very high level of vibration.

HDPE dropper for economical dosing with a childproof closure.

For reasons of purity, do not touch the dropper when dripping out.

Store at normal room temperature and out of the sun or over a heater and out of the reach of children.

Without synthetic ingredients.

Due to the high purity there is a very high tolerance.

Mixed and bottled by hand with a lot of love in Germany.

Side effects: This product can ensure that there is a greater sense of well-being at all levels.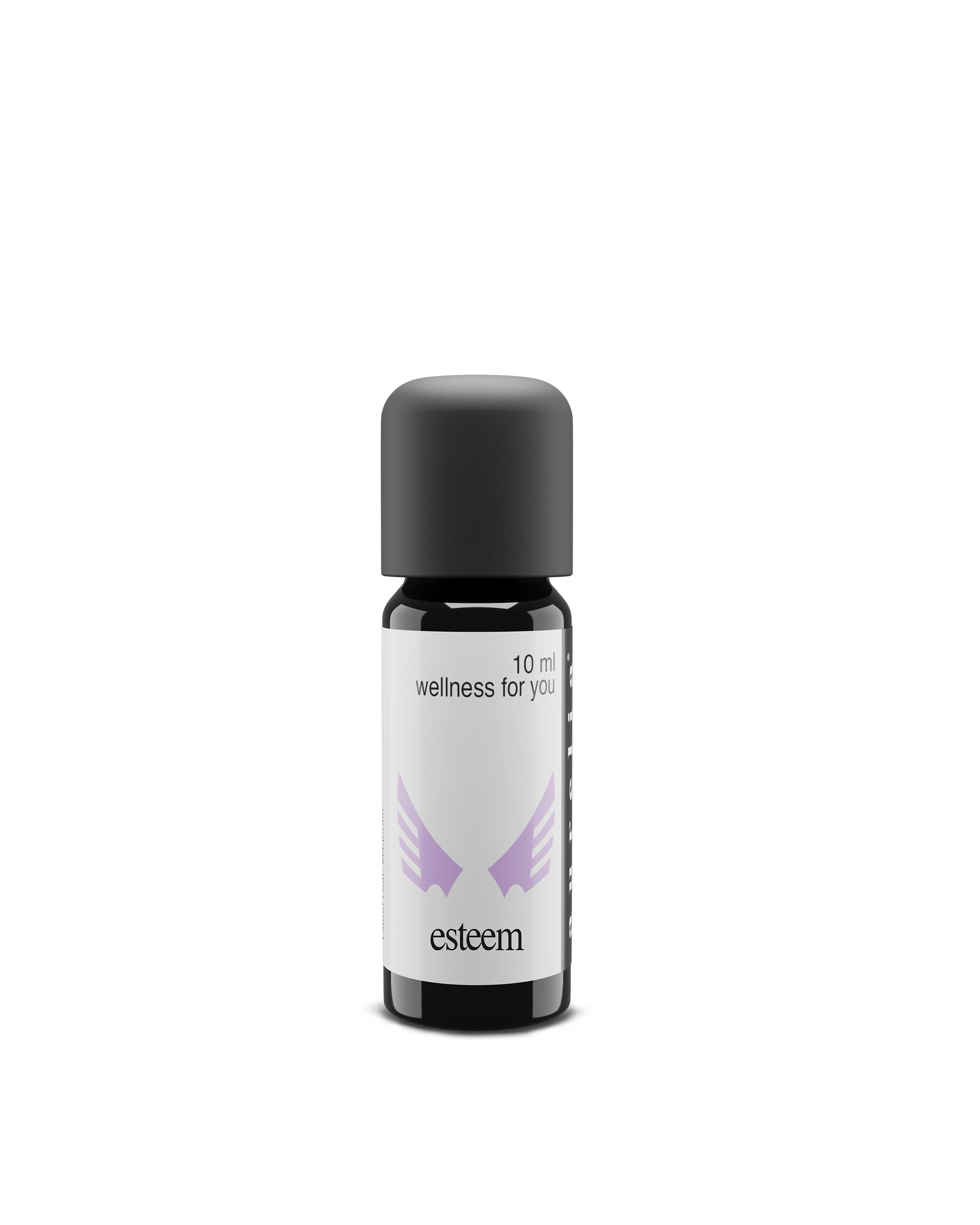 Esteem Essential Oil Blend
Sale price

€44,95 EUR
Regular price
Choose options