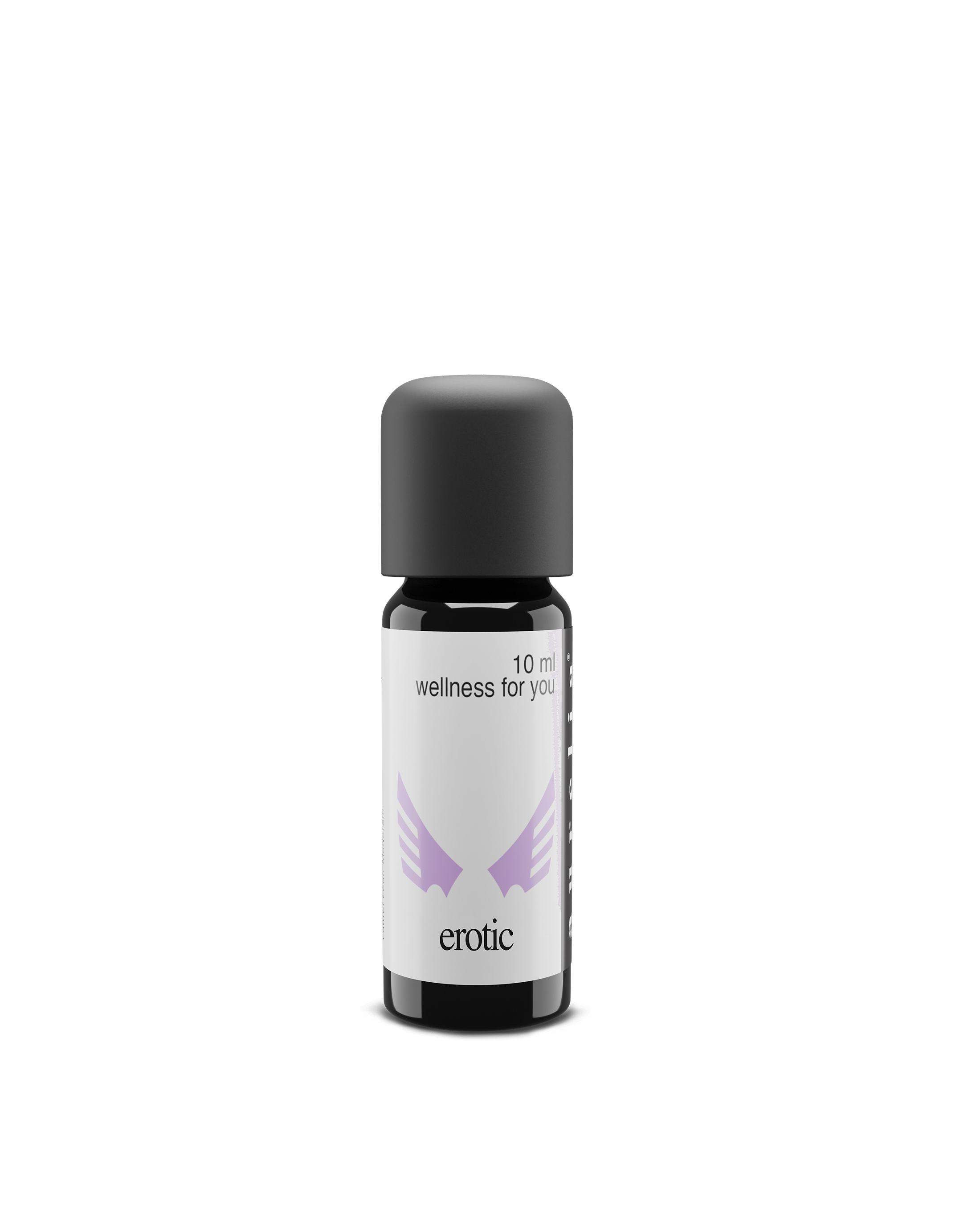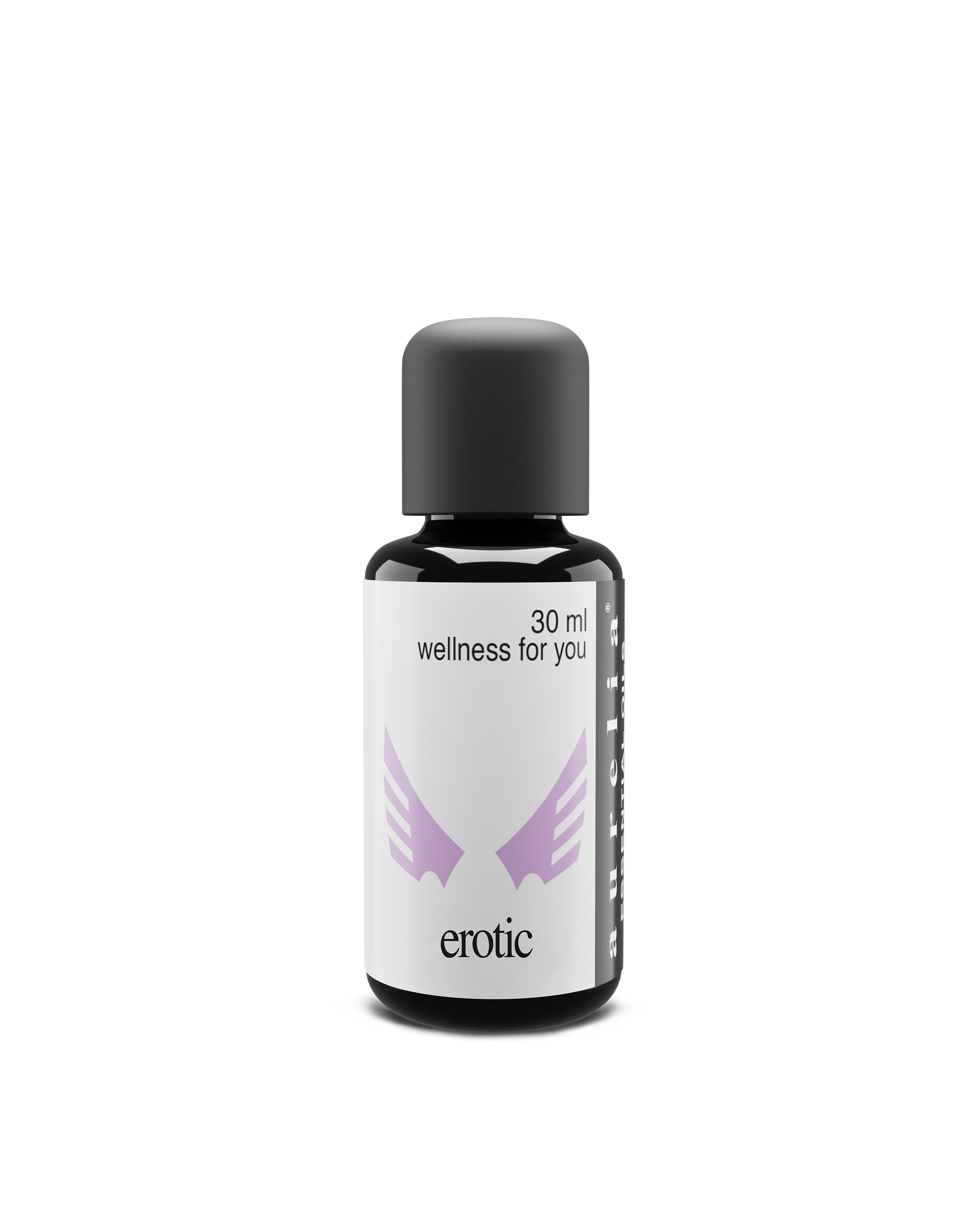 Erotic Essential Oil Blend
Sale price

€39,95 EUR
Regular price
(/)
A sultry blend of essential oils, erotic by aurelia is a symphony of nature's most sensual aromas. Each drop carries the essence of romance, designed to invigorate the senses, inspire connection, and stimulate the metaphysical. Whether used to enhance the atmosphere or for intimate massages, this oil blend encourages moments of closeness, passion, and deep satisfaction.

Aroma Profile:
Deep, woody undertones from sandalwood and patchouli ground the blend, creating a base that is both exotic and comforting. Ylang-Ylang adds a flirtatious floral note, known for its uplifting and euphoric properties. And neroli, with its light and sweet essence, brings a touch of citrusy freshness to this romantic concoction.

Key Benefits:

Aphrodisiac Properties: The blend stimulates both the body and mind, increasing desire and sensitivity.
Enhances Mood: Perfect for setting a romantic and intimate ambiance, this oil has an inviting aroma that captivates the senses.
Holistic Connection: Beyond just the physical, this blend aids in achieving a deeper spiritual and emotional bond with your partner.
Versatile Uses: Whether diffused to create an erotic atmosphere or used in a massage, its aroma is sure to enchant.
Boosts Libido: The invigorating ingredients naturally enhance the body's libido, igniting passion.
Usage Tips:

For aromatic use, add a few drops to a diffuser or sprinkle a few drops on your bed linen.
For topical use, mix with a carrier oil like almond or jojoba oil for a sensual massage. Always perform a patch test to ensure no allergic reactions.
Create a romantic bath by adding a few drops to a warm bath, enhancing relaxation and intimacy.
Safety Information:

Always dilute before topical application.
Avoid contact with eyes.
Not for internal use.
Keep out of reach of children. If pregnant, nursing, or under a doctor's care, consult your physician before use.
erotic by aurelia Essential Oils is not just an oil; it's an experience—a journey of sensory pleasure and romantic discovery. Each ingredient is handpicked to complement and enhance the overall effect, leading to moments of passion, connection, and deep satisfaction. It's nature's gift to lovers, encapsulated in a bottle.
Erotic Essential Oil Blend
Sale price

€39,95 EUR
Regular price
Choose options