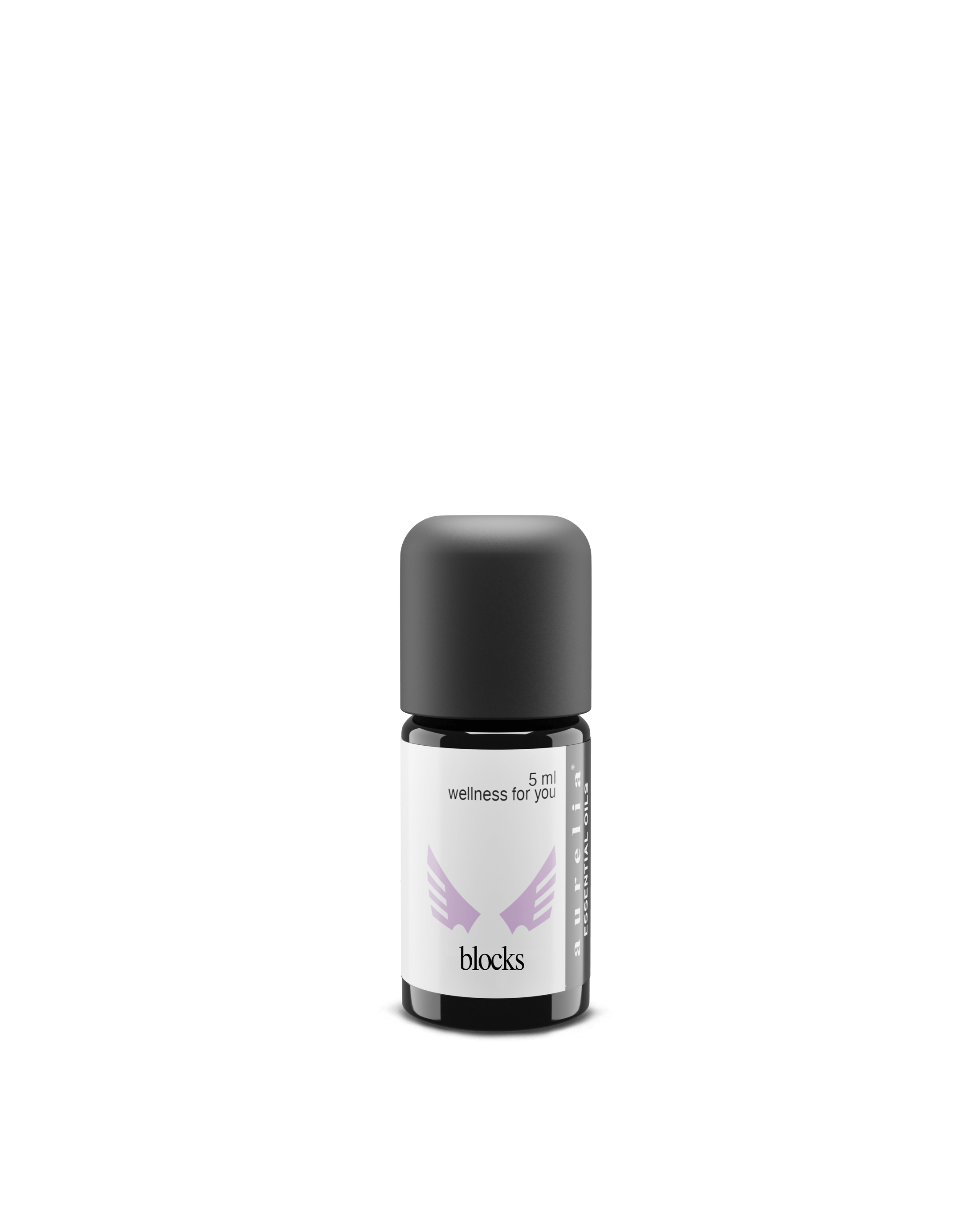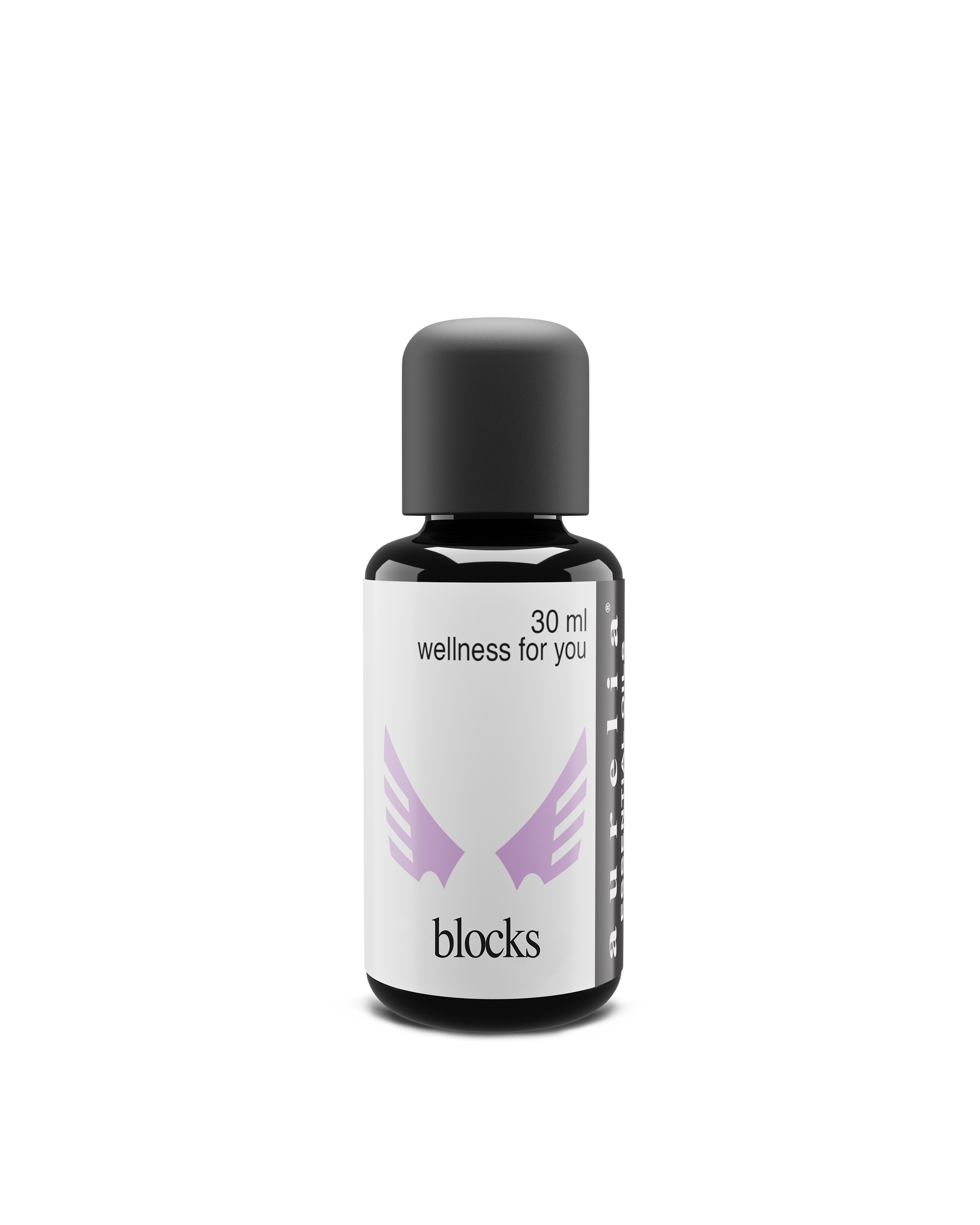 Blocks Essential Oil Blend
Sale price

€20,95 EUR
Regular price
(/)
Gently gets in touch with and resolves emotional, psychic, and karmic blocks.

This blend dissolves blockages so you can achieve your potential. It's the essential oil blend that can help you get out of your own way so that you can move forward with ease. It also helps with blockages within the meridian pathways and foot reflex zones.

This blend has been shown to help with snoring, callus, and heel spurs!
It helps make people conscious of the connection between external blockages and where they stem from within.

This blend is also helpful in removing learning blocks.
INGREDIENTS: Lavender, Marjoram, Melissa, Frankincense, Spikenard, Cedarwood, Cypress, Galbanum, Thyme.
Helps with the processing out of "obstacles."
Supports a self-reflective process to allow movement of blocked energy.
Deconstructs old habits and patterns.
Aids in the building of good habits with the right building blocks.
Pour a few drops of this blend into an oil lamp/diffuser to fill your room with the aroma.
Use it the way you use your perfume, this makes for a handsome perfume!
Knead 2 drops in your hair.
At bedtime, rub 2 drops in your palms and deeply inhale the scent.
Rub 2 drops on your pillow before you go to sleep.
Pour 2 drops on a cotton ball and place it on your desk so that the aroma can diffuse throughout the day.
Pour 2 drops on a tissue and toss it inside your purse, briefcase or backpack so every time you open the bag, your will experience an aromatique surprise.
...Or be inventive and share your applications with us!

Contains therapeutic grade essential oils of Lavender, Marjoram, Melissa, Frankincense, Spikenard, Cedarwood, Cypress, Galbanum, Thyme.

Bottled in a UV resistant glass bottle and capped in an elegant HDPE dropper and cap for ultimate purity.

Use only be the drop. Keep out of reach of children. For external use only. Avoid use during pregnancy. Avoid use if epileptic. Read the label.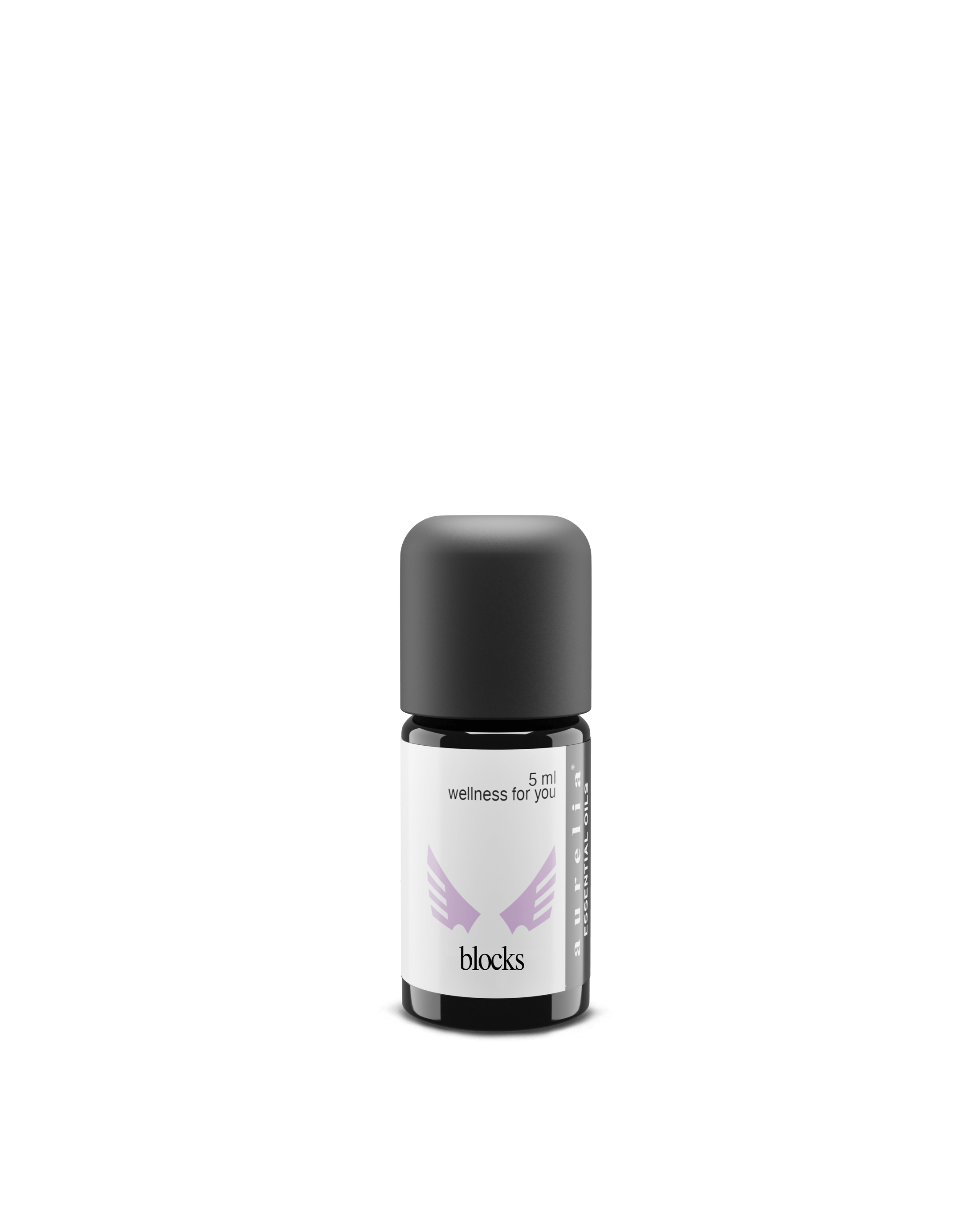 Blocks Essential Oil Blend
Sale price

€20,95 EUR
Regular price
Choose options