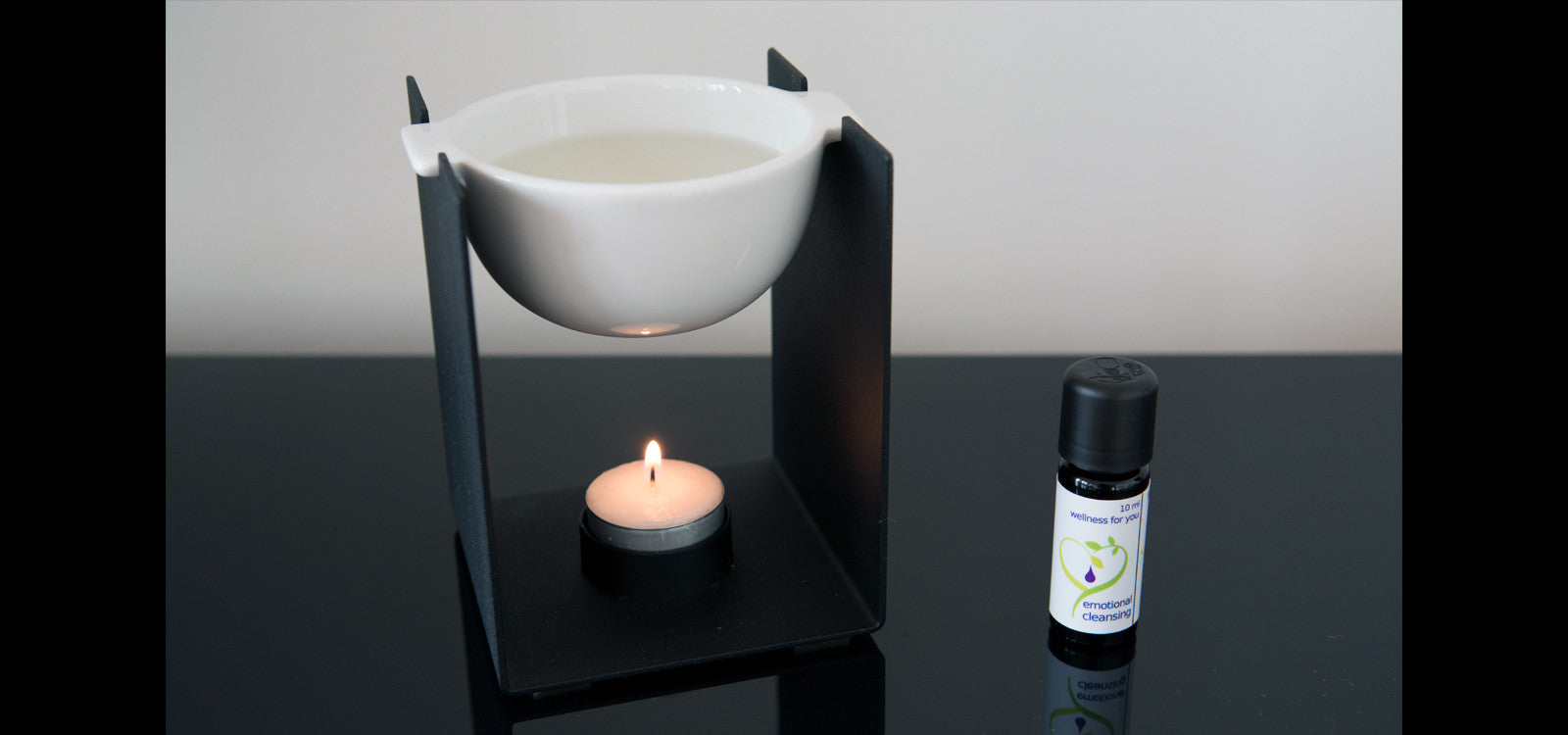 Getting the oils into the air.
So you got your essential oils and now you want to use them.  Getting the oils into the air to create an ambience of their qualities is an amazing way to promote wellness and provide for a wonderful space.  This is called diffusion and there are several methods by which this can be done.  Below is a breakdown of those methods, which we favor, and why.
the traditional aroma burner/lamp 
These are the best (and our favorite) and most ancient lamps anyone can use when burning essential oils.  There is something very ritualistic about calling upon the 4 elements of fire, water, air and earth to set the mood when preparing an oil lamp.  Not only are traditional aroma lamps the best looking, but they work really well!  There are many on the market, so let's go over what's the best kind and why.
Design.
It's best when the bowl is detachable so that it can be easily cleaned after use.  What's even more important is that the bowl is deep so that a lot of water can be poured in.  In this way, the oil sits on top of the water and will not be burned or exposed to high levels of heat.
There are many different designs out there, ranging from new agey to interior designer status, so whatever you like, make sure it has a deep detachable bowl!
Safety.
Make sure to keep the lamp out of reach of children and animals, like you would any candle or flame.  Make sure it's on a stable surface and that it's not close to anything that can catch fire, such as a curtain.  Never leave the lamp unattended, and make sure to blow it out when you leave the house like you would any candle!
A word of caution: If the water level runs out, it will burn the oil (you will smell it strongly and somewhat burning), and it can cause the oil to splatter! It could for example splatter all over your walls. So make sure the water level is high - you can always add more oils on top of the water.
Ease of use.
To clean, use some all-natural Frosch Natural Grapefruit Multi-Surface Kitchen Cleaner Spray, 500ml (Pack of 2)
or dish cleaner or baking soda with Legacy of Clean Scrub Buds
 until the bowl is clean.  Blends with resinous oils may need to soak with warm water for a while before scrubbing. Be sure to only use unscented candles! And filtered water! "Bolsius 8 Hour Tea Lights - (White) - 50 Tealights In a Bag
" are the BEST candles to use for aroma lamps on the market.  The flame is unmatched and it lasts for 8 hours.
In the US there are not so many options like there are in Europe, but one of the coolest solutions is to buy a porcelain butter warmer.  They have deep bowls, so you have use a lot of water and just pour a few drops on top and you're done!  For smaller rooms, use up to 10 drops, and in larger rooms you can use up to 20 drops.
You can get a "butter warmer" at Crate and Barrel and use it for your essential oils.  They look porcelain, which is ideal, and are easy to clean! It's called "Individual Butter Warmer" and it's $6.95 at the time of this writing.
Another great aroma lamp is this stainless steel one: It's super easy to clean and looks beautiful too.  it can be found on Amazon as "Blomus Stainless Steel Aromatherapy Burner
".
More can be found on Amazon and Etsy.  REMEMBER: LOOK FOR the deep bowls.  Sadly most of the best ones are in Europe at the time of this writing, but the ones above are within the US and look nice too.
the ultrasonic diffuser
These are great for while traveling or at work and are super easy to use.  By far the safest method when diffusing essential oils.  But after a while, because they are all made of plastic, they begin to smell horrible and ultra sweet in an artificial-gives-you-a-headache-kind-of-way.
That's why we usually buy the cheapest one we can find online and use it for traveling and then toss it after a few trips and replace it with a new one.  It's so much easier than babysitting a flame in a hotel room and it really makes the place feel like home when you use your favorite blends. They are easy to clean at the first several uses, and some have pretty lights too.  These are the go-to solution, especially in places where flames are forbidden (i.e., hospitals, offices, etc.)
One thing though is that the ultrasonic membrane disturbs the structure of the water.  So while this can be tolerated, do not use these on a long-term basis because the disturbed water can affect the air quality.  The late Dr. Emoto has done extensive research on the structure of water and how it affects us.
MUJI has a good one, but there is an overwhelming amount of other aromatherapy diffusors on Amazon which vary in price, lighting and other minor differences.  They are all still made of plastic.  These don't need to be expensive, especially since they need to be replaced after a short amount of time.
the nebulizer
These are great, pure and effective.  The only downsides are that they are only working well with singlenotes, they are difficult to clean and are noisy even though 20 minutes is enough time to run it.
Use this method when you need an intense infusion of essential oils.  For example, if you need to sage your place and don't want to use smoke - use sage oil and a nebulizer.
To clean it, one method is to pour rubbing alcohol in it and let it run for a while.  But do this outside as it will cause you to cough from the harsh fumes from the alcohol.  These are made of glass, but they only serve singlenotes. If you try to use it with a blend, it will pick 1 note and pump it out more than the other.
The nebulizers from Organic Aromas are cool and have a nice design.  Some even come with a timer.
extra: aromatherapy sprays
These are amazing and are very easy to use.  We sell our own sprays which can be used for travel, the office, home or car.  We use structured water, fine misters, ultraviolet glass and a perfect ratio of oil to water.  No chemicals are in our sprays so don't forget to shake!  Buy our Spritz Aromatique here.

what we suggest to buy for starters:
Buy These Candles on amazon.com.
Buy Scrub Buds on amazon.com.
Buy This Cleaner on amazon.com.
Buy This Aroma Burner on amazon.com.
and any oil from dharmaceuticals.
applications
You would be surprised how many people ask us if they can ingest our oils.  While I can see this is tempting, my response is ALWAYS, "it's AROMA - therapy."  Which means, you smell it, you don't ne...
Read more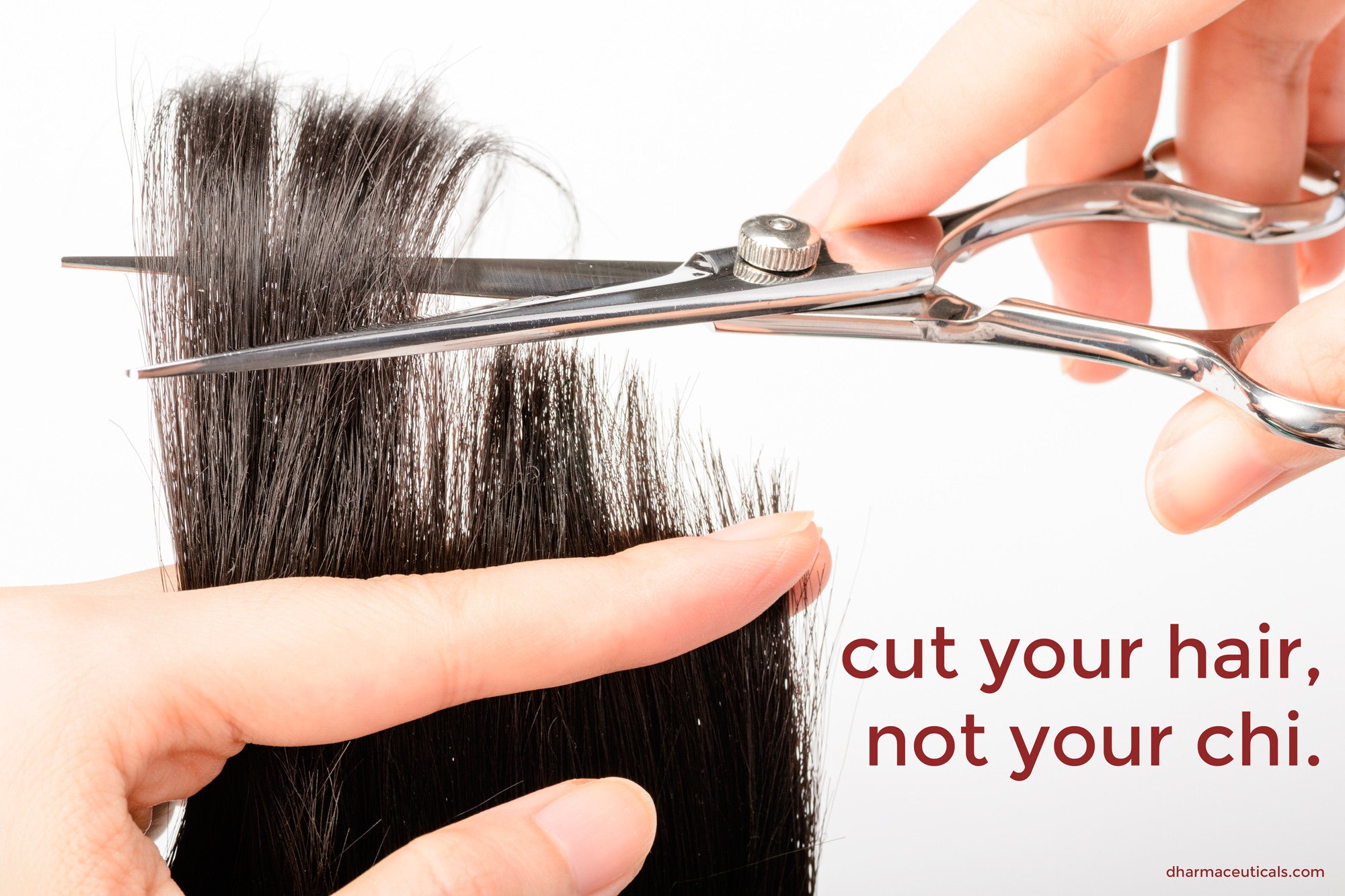 essential oils for hair
While we offer GreatHairDays essential oil products to keep hair looking great and healthy, there is the subject of hair cutting as it pertains to the vital life energy within the body. For example...
Read more