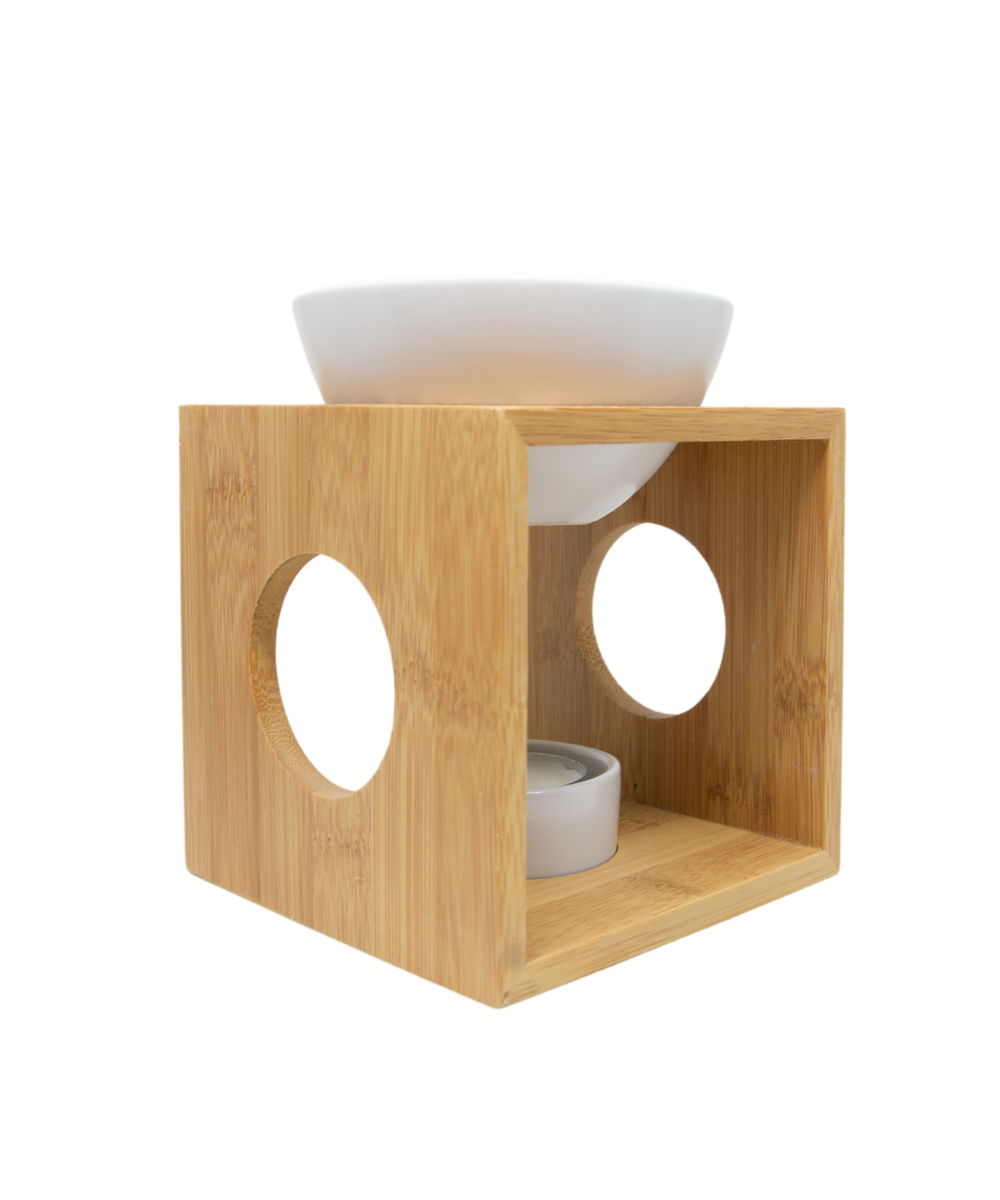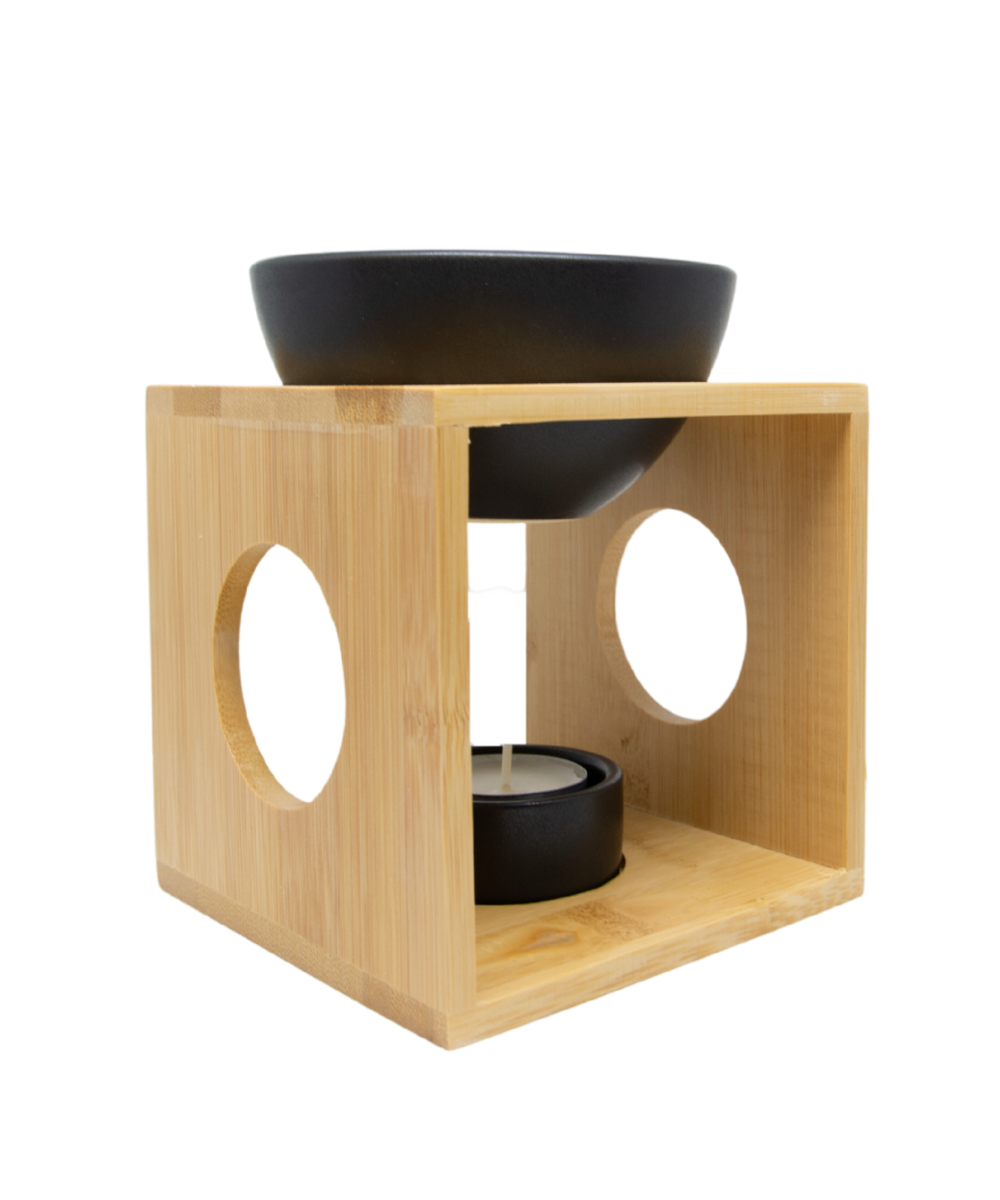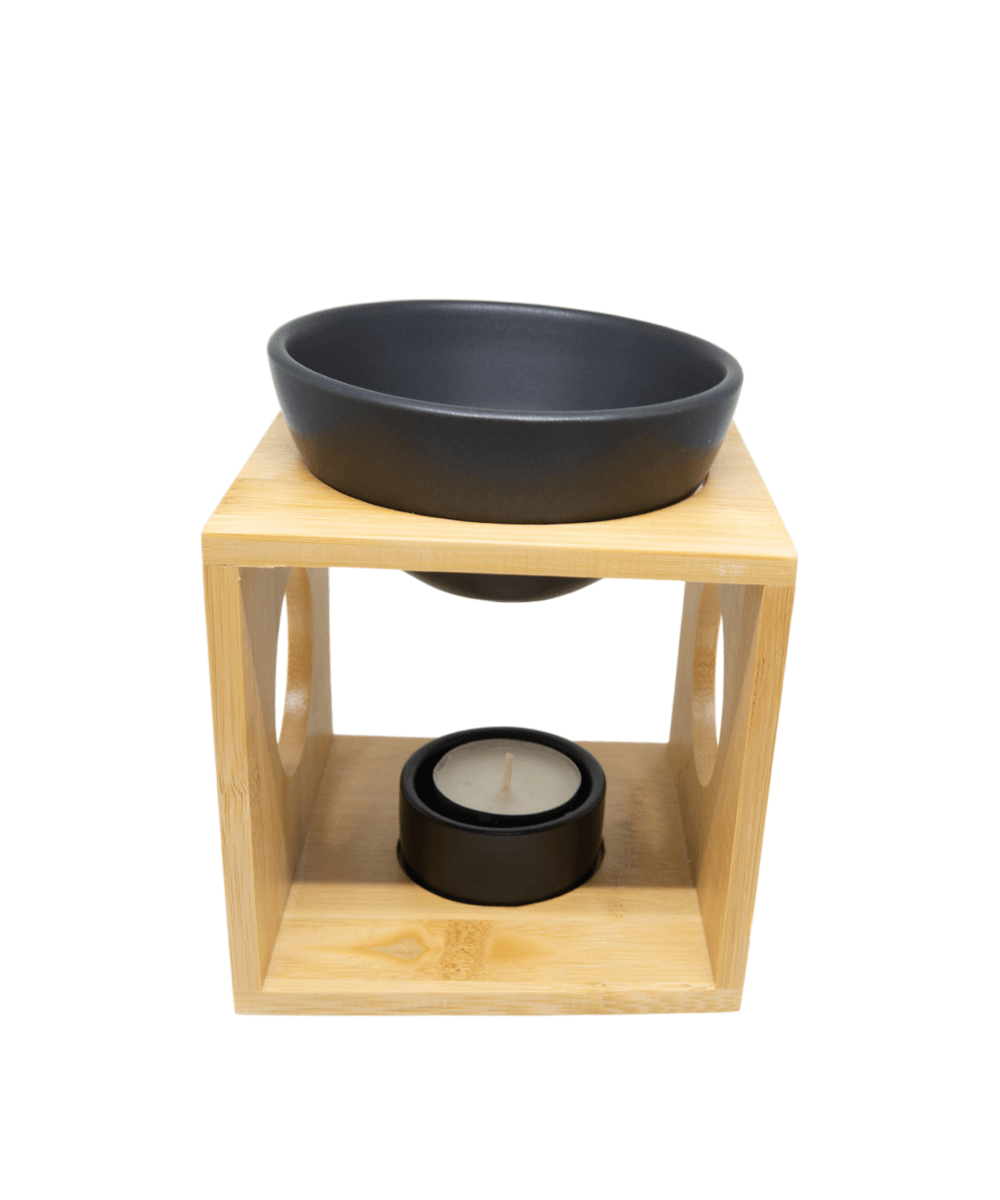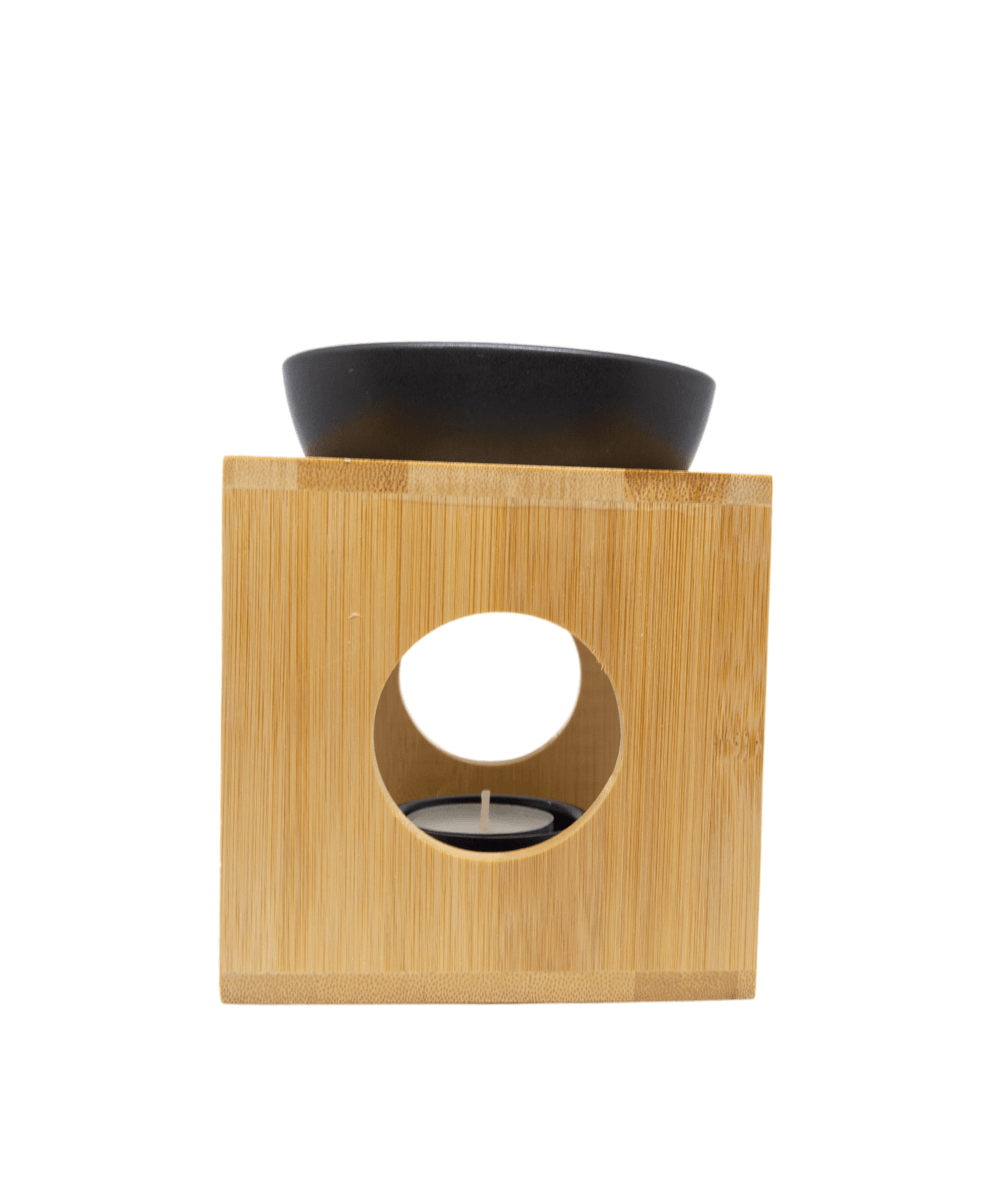 Bamboo + Ceramic Essential Oil Lamp
Sale price

€41,95 EUR
Regular price
(/)
There is something very ritualistic about calling upon the 4 elements of fire, water, air and earth to set the mood when preparing an essential oil lamp. Not only are traditional essential oil lamps the best looking, but they work really well!
Healthier than scented candles, essential oils can bring healing into your home and space. They can even be used in your office to promote creativity, inspiration and productivity.
The base is made of bamboo and the removable water bowl and candle holder are made of ceramic.
The removable bowl makes it very easy to clean when changing water and oils.
The bowl is deep to increase diffusion duration and keep the oils safe from heat.
HOW TO USE:
Fill the bowl with distilled or filtered water and apply 10-20 drops of essential oil. Then light a unscented, preferably chemical free, tea light candle. The essential oil will diffuse into the air within minutes and fill your space with healing wellness.
Make sure to keep the lamp out of reach of children and animals, like you would any candle or flame. Make sure it's on a stable surface and that it's not close to anything that can catch fire, such as a curtain. Never leave the lamp unattended, and make sure to blow it out when you leave the house like you would any candle!
If the water level runs out, it will burn the oil (you will smell it strongly and somewhat burning), and it can cause the oil to splatter! It could for example splatter all over your walls. So make sure the water level is high - you can always add more oils on top of the water.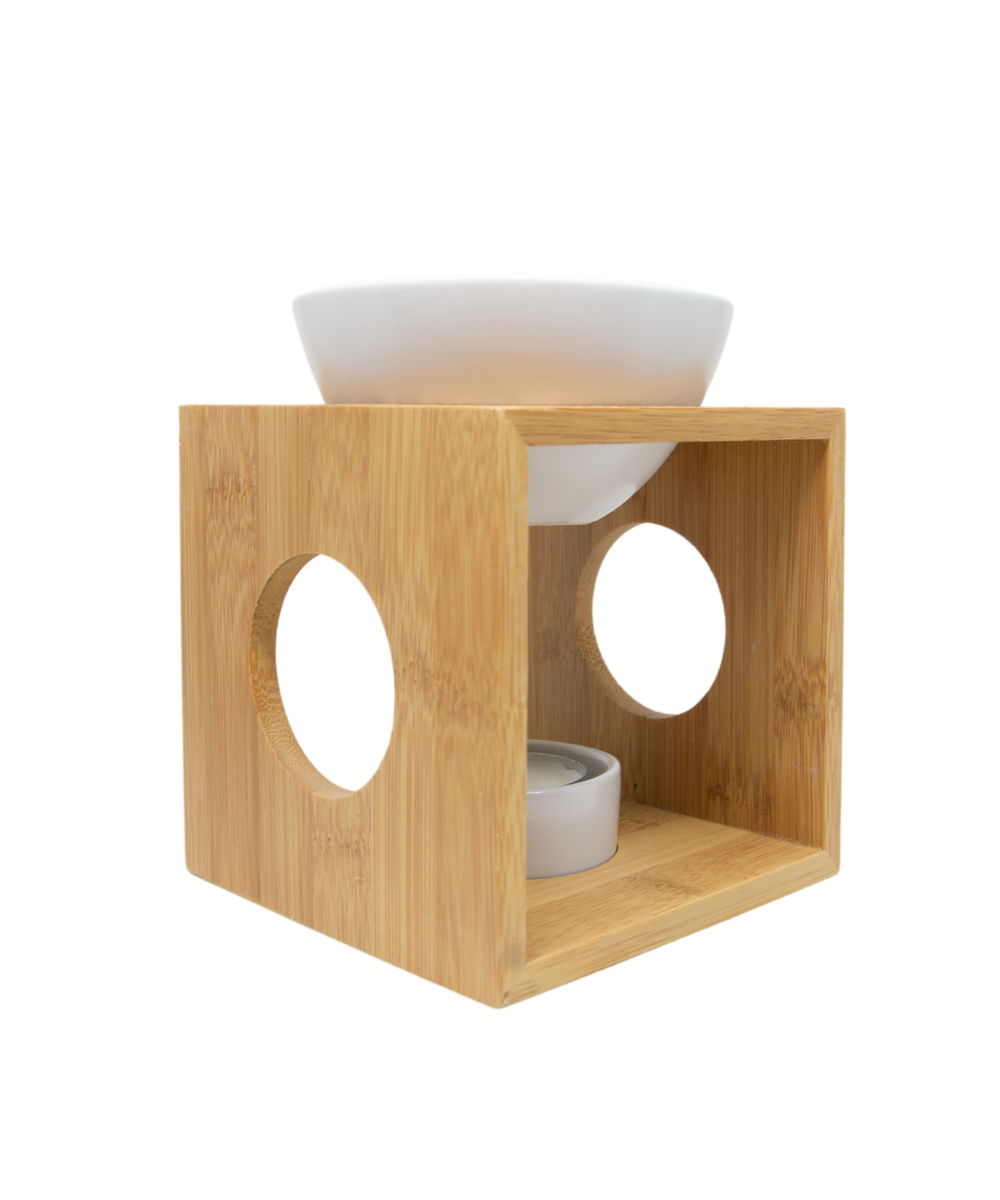 Bamboo + Ceramic Essential Oil Lamp
Sale price

€41,95 EUR
Regular price
Choose options